20 Modern Bedroom Design Ideas
Whether it be a calm place to read or a space only for sleep, your room is a special place made just for and all about you! Here are some modern bedroom design ideas to help you keep the noise of life out, keep the clutter to a minimum, and give you space to create an aesthetic unique to you. 
1. Keep it minimal with all white
This all white bedroom keeps things clean, neat and simple. The textured ceiling and bed spread add depth to the plain white room.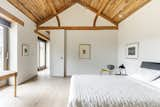 2. Let the light in 
Keeping curtains open is a great way to open up your space and let in natural sunlight.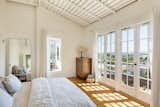 3. Try out a custom headboard
Custom headboards are a great way to add a special touch to any room. This headboard fills in an awkward wide corner and helps justify the bed to the wall.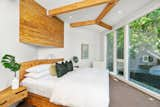 4. Add plants for natural decor
Plants are a great way to liven up a space—just be sure to give them the proper conditions to keep them nice and green.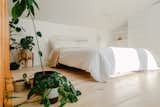 5. Paint walls fully in color
Fully colored walls are often lost in modern design, but this home makes great use of saturated yellow to keep things cheery in contrast with the dark stained wooden beams and door frames.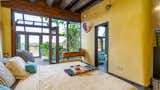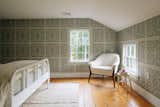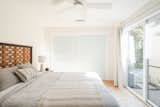 8. Add in an accent chair
If you have the space for it, an accent chair is a great way to spice up an otherwise plain room.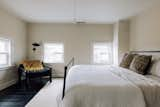 9. Try a floating bed frame
This idea is not for everyone, but for those that are good at keeping the space under the bed free from storage, a floating bed frame is a great way to lighten up the space and really bring an airy feel to a room.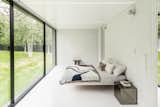 10. Install a personal bathtub
Personal bathtubs are great! They are also a very unique addition to any room. Who wouldn't want to jump right in bed after a nice hot bath?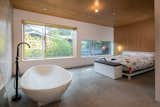 11. Use bright pillows to add some fun
Bright pillows are a classic and affordable way to change up a room anytime. The ability to mix and match pillow shapes, cases, and shams is a great way to even change up your vibe for seasonal changes.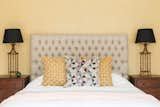 12. Decorate with shading
Black and gray are nice shades for bases and accents, but it's always a good idea to make sure that it works for the space. This room makes great use of black as an accent from the exposed beams to the pendant lamps and artwork, and even on the bedspread.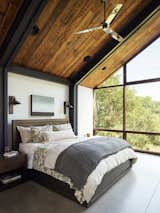 13. Put up artwork
Artwork and other wall decorations help introduce your character into the room.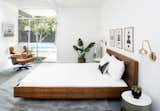 14. Pick a color and go with it
Use different shades of the same color to add depth and transition visual moments between light and heavy.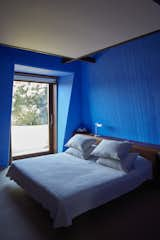 15. Add in some extra furniture pieces
Having in room entertainment is a great way to unwind. Oftentimes televisions are oddly positioned in bedrooms, so be sure to find a credenza that compliments the length of the room and your bed.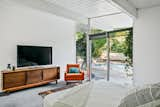 16. Use long curtains to frame windows
 Although this bedroom is a little tight, the long curtains direct attention to the light filled window and give the illusion of high ceilings.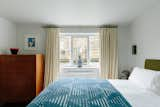 17. Install a storage wall
This full wall wardrobe is great because it encases the bed for a bit of privacy while also functionally replacing the bedside table with hidden compartments.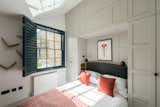 18. Embrace a little bit of maximalism
Its okay to have things, like your things, and want to show off your things! This room keeps things maximal while also maintaining circulation space and a peachy tonal ambiance.