7 Quick & Easy Kitchen Updates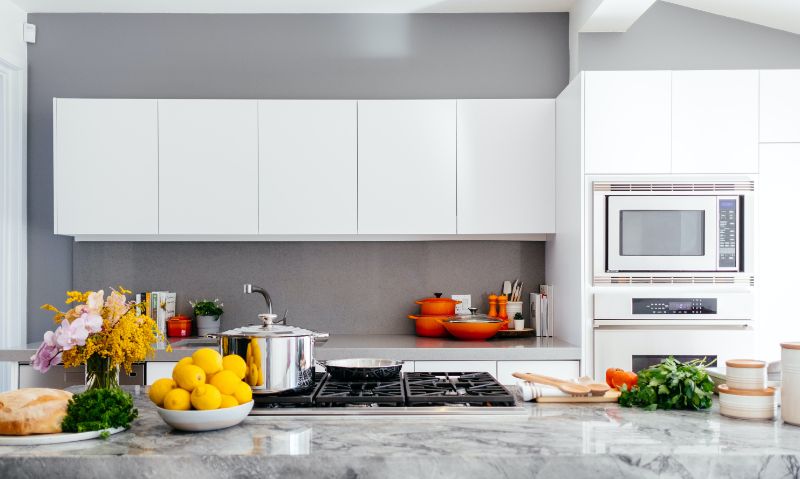 Do you feel like the fire has gone out of your love for your kitchen? As the hearth and hearts of our homes, the kitchen should be a space with a generous dash of personality, a sprinkle of warmth, and a heaping spoonful of entertainment-friendly features. With welcoming little touches and big design ideas, two can't-miss ingredients, you'll be able to feast your eyes on your long-awaited dream kitchen. 
But when is the time right for a full-scale remodel? If antiquated appliances monopolize precious square footage and counter space is on the decline, an impromptu kitchen remodel would be a weekend well spent. Whether you choose to gut your kitchen and scrap short backsplashes and laminate countertops or simply spruce up outdated cabinetry with a fresh coat of paint and trend-setting hardware, reheating your kitchen flair is a must. 
If your kitchen's design has gone cold, here are seven quick and easy updates claiming their spots in today's hottest kitchen trends. 
Every modern kitchen needs updating every once in a while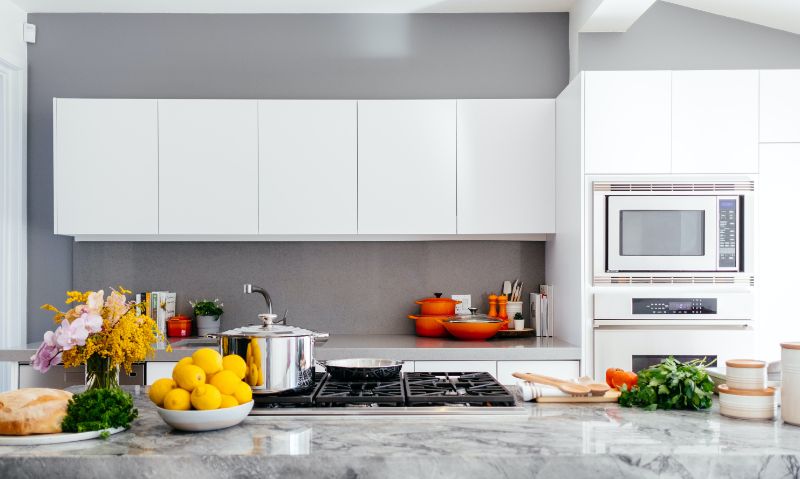 ---
Swap out your outdated appliances
Outdated appliances can ruin the continuity of a kitchen by sticking out like a sore thumb. If your machines are more than ten years old, don't run as efficiently as they used to, make strange noises, and are too old-fashioned to keep up with your lifestyle, it's time to consider replacing them.
Retailers like Goedeker's have a vast selection of refrigerators, dishwashers, and even trash compactors that make it easy to choose new streamlined appliances. You can make the swap for better energy ratings, more effective cooling, and a more cohesive kitchen design. 
Update your old appliances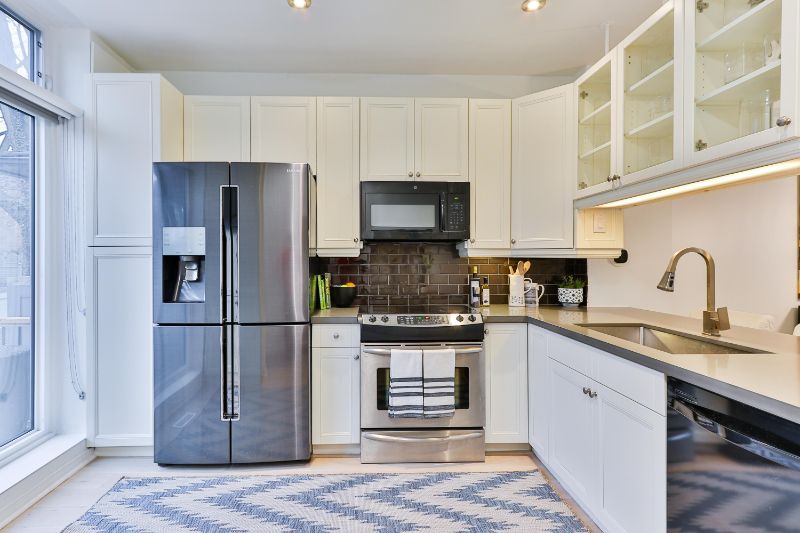 Try open-concept cabinets
This new trend is all the rage, but it's also handy for small kitchen spaces that could use a boost in openness and brightness. Thankfully, open-concept cabinets are an easy and quick kitchen update that you can incorporate even in a rented home.
Simply remove the cabinet doors from the hinges or replace your cabinets altogether with open shelves. This quick swap is low-commitment and creates the illusion of a more spacious kitchen. 
Open shelves are very trendy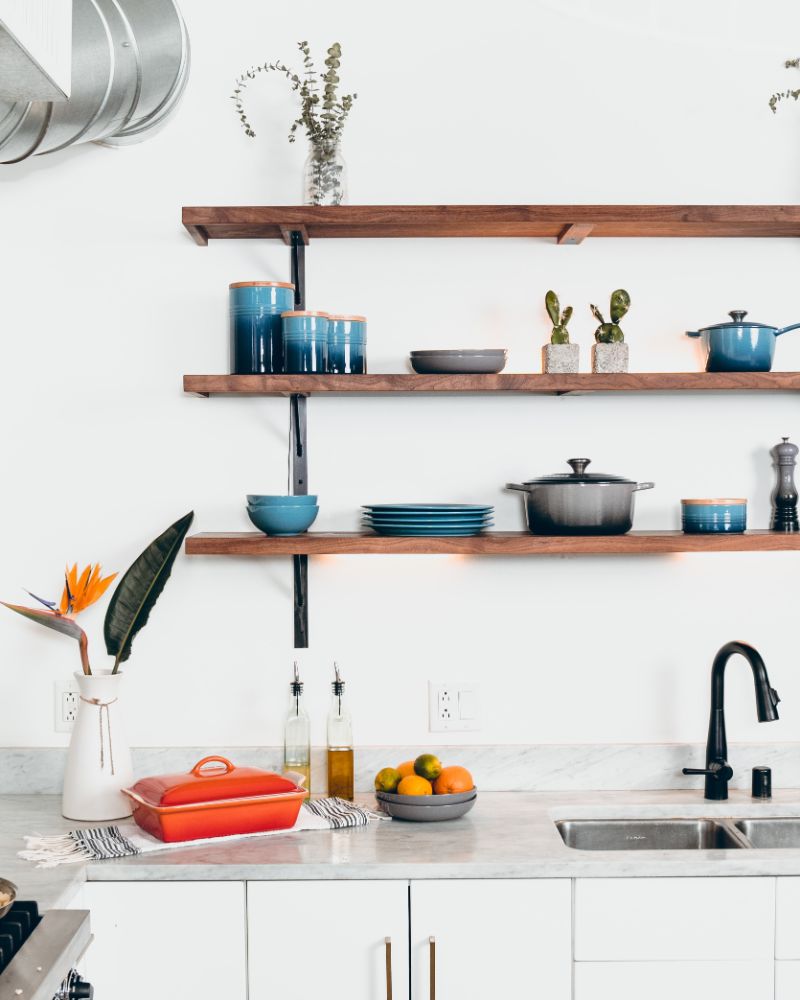 Add molding
Crown molding is an interior design staple that instantly elevates any room, and the kitchen is no exception. If your kitchen connects to a dining nook or other eating space, you can also try chair railing molding.
Cabinets also take on a more custom and personalized vibe when you add molding to suit your tastes around the top perimeter. Molding strips of all sizes and styles are easy to find at your local home improvement store, and the project can be a quick way to breathe life into a dull kitchen interior.
Molding provides a classic look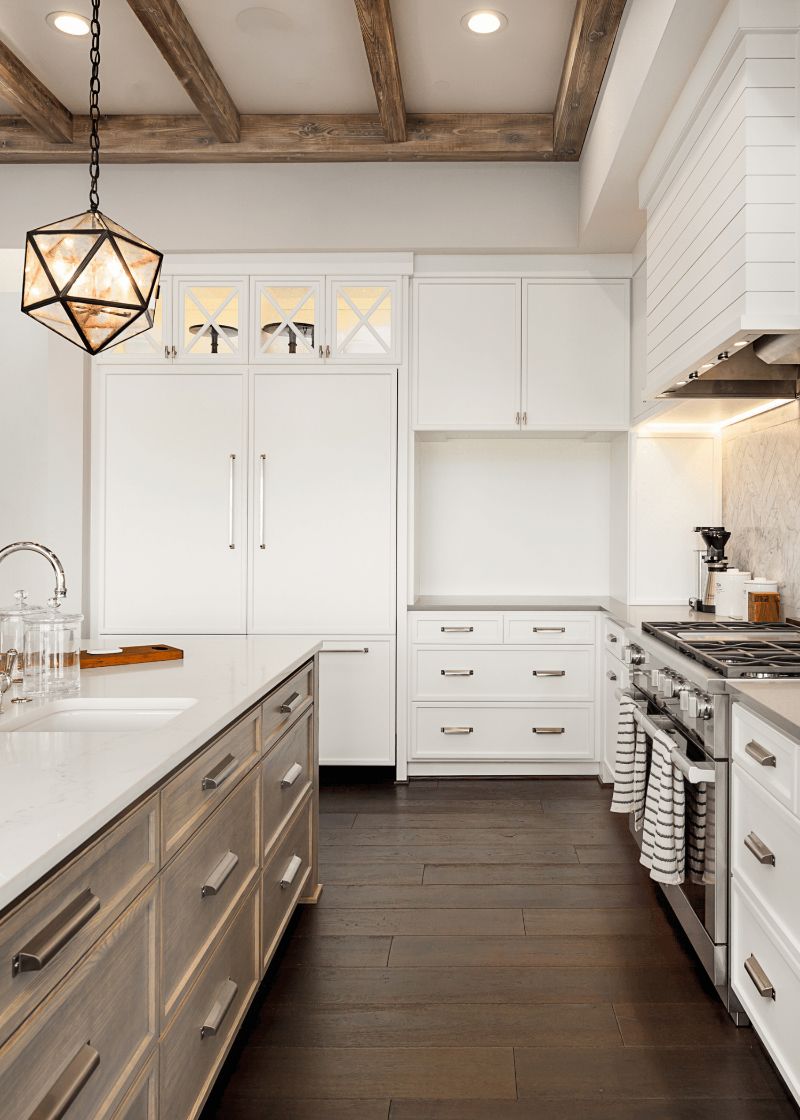 ---
Try an accent wall
Shiplap, wallpaper, a gallery wall, or a bold wash of color can make one area stand out from all the others by giving it personality. Whether you choose floor-to-ceiling or simply want to make a statement in a smaller square is up to you.
If you're feeling extra adventurous, you can also paint or add wallpaper to your kitchen island for a pop of color that draws the eye to the center of the room. 
An accent wall gives your kitchen lots of character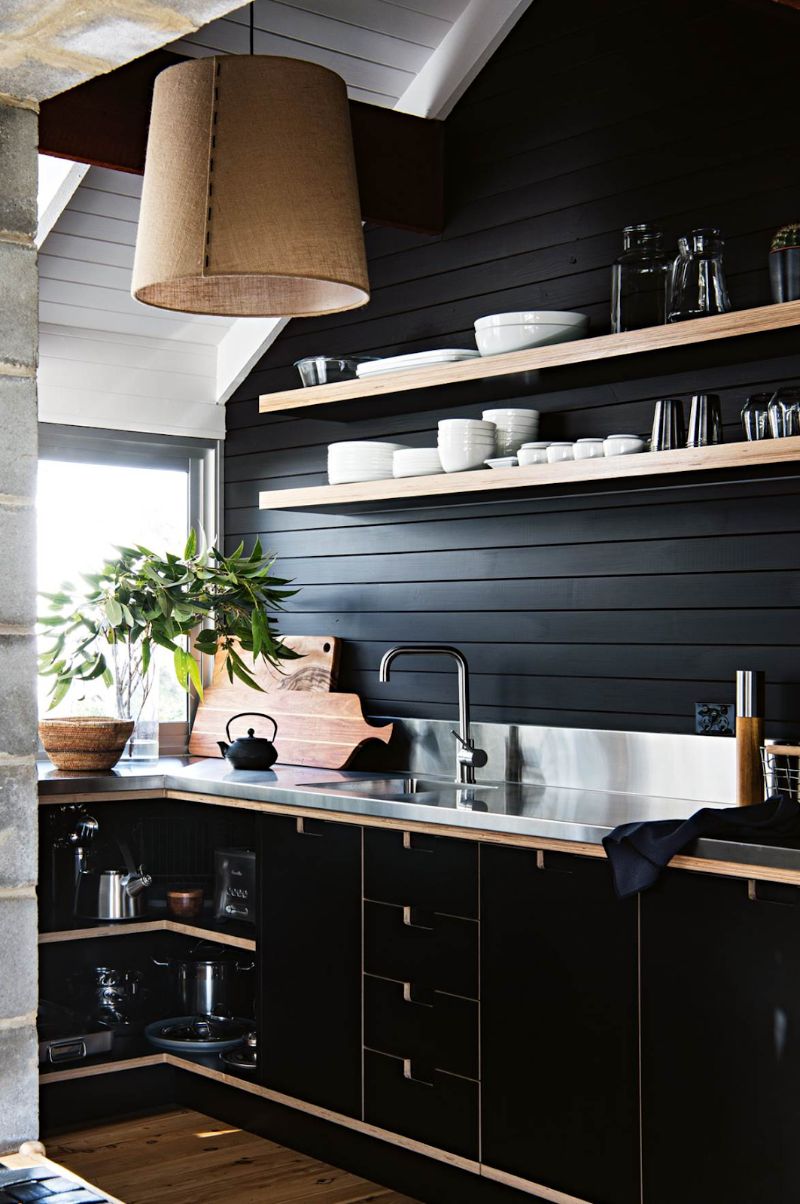 Replace hardware
Hardware is how your kitchen accessorizes, so switch out the drawer pulls and knobs with something a little more modern or eclectic for an extra kick. 
When picking out your new hardware, don't forget to update your faucet or other fixtures to match or complement the unique style. If your local hardware store is a little steep, you can also check out vintage stores for a cheaper, more eccentric option.
Replacing hardware might seem insignificant, but it is very important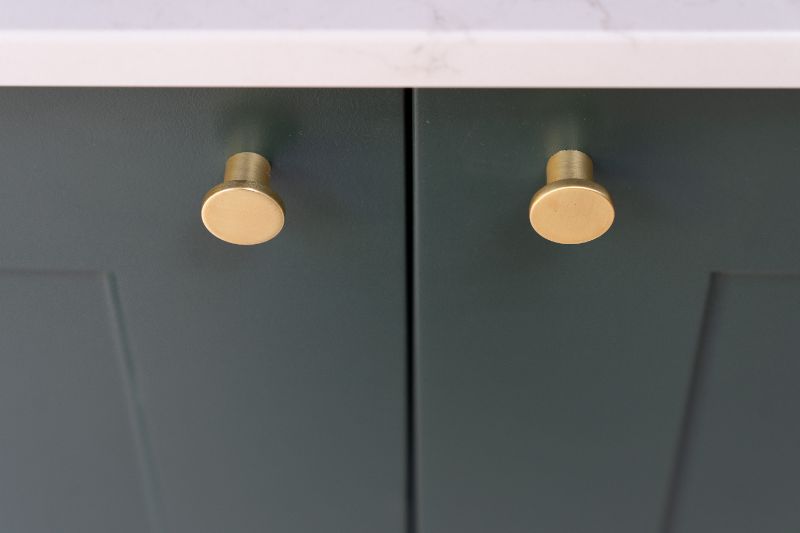 Try new light fixtures 
Put a new pendant light over your island or install under-cabinet LEDs to help give your kitchen more of an ambient, inviting glow.
Accent lighting or even track lighting can take a kitchen from blah to fabulous with minimal effort. If you want a significant, noticeable change in your kitchen's decor, new light fixtures are an excellent place to start.
Good lighting is always important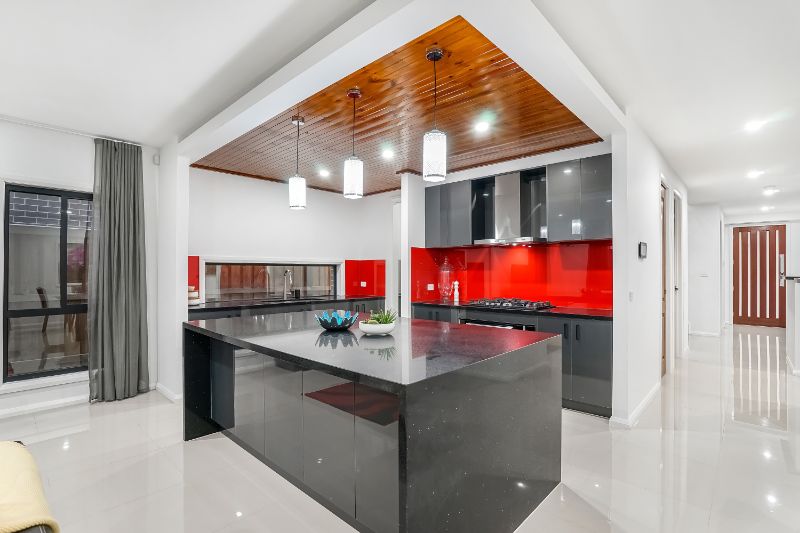 Paint cabinets
Try out another recent cabinet trend and pick a complementing color for your lower cabinets. This upgrade is an excellent choice for helping to make your kitchen look larger or taller.
For small kitchens without much natural light, darker cabinet colors can help the room appear larger and more streamlined. 
Give your cabinets a coat of fresh paint for an easy update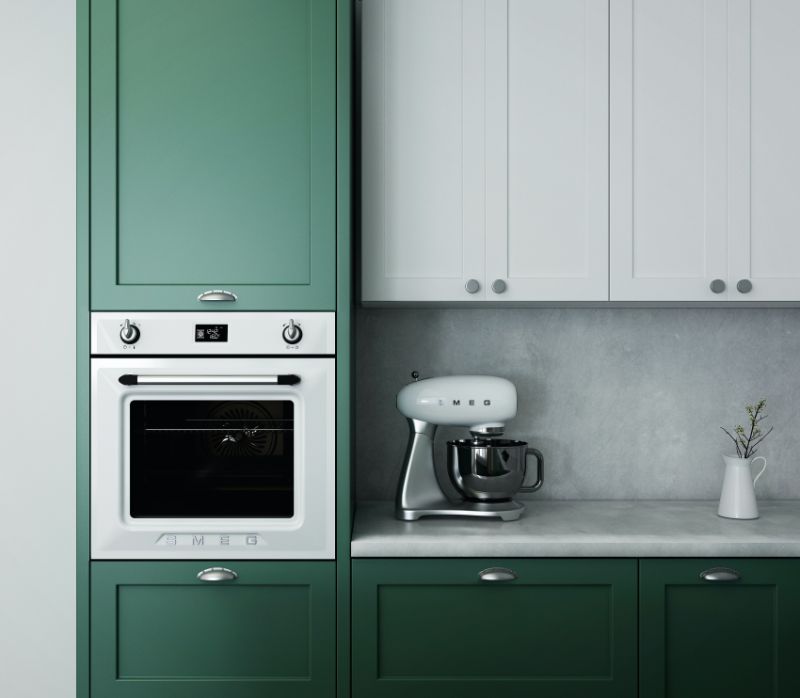 Final thoughts
These quick design upgrades can help your kitchen become a place of life and laughter again. If your countertops have seen better days and storage is in short supply, slip on your painting clothes and don't forget to cover the appliances. With the help of a tile saw, drywall trowel, and a few paint rollers, your formerly drab and dreary kitchen space will be virtually unrecognizable.
Reheating Your Kitchen Flair: 7 Quick & Easy Kitchen Updates