9 Brilliant at Home New Year's Eve Celebration Ideas as Several Events Are Canceled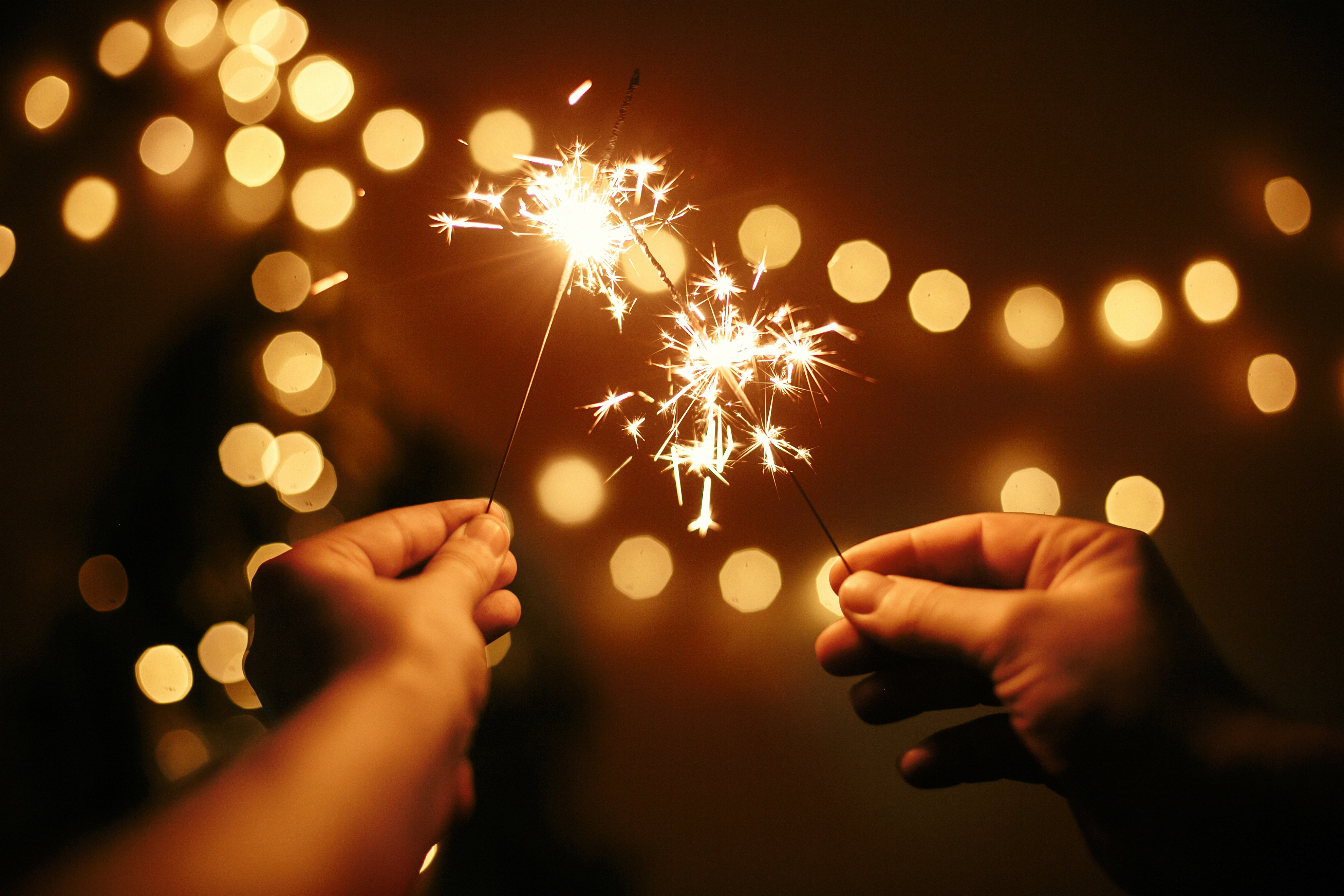 The threat of the Omicron variant amid the ongoing COVID pandemic has seen several New Year's Eve events getting canceled or modified for safety reasons.
But there's no need to despair or completely write off the occasion. You can still make the most of the last day of the year. Here are some ways to celebrate New Year's Eve in the comfort of your own home.
1. Catch the New Year's Eve Action Online
Even if your local New Year's Eve event may have been canceled, you can safely catch other modified celebrations broadcast on television networks and streamed online, such as New York City's famed Times Square ball drop event.
More information on New York City's New Year's Eve television broadcast pool feed is available at the Times Square website.
The event can be viewed via a commercial-free webcast from 6 p.m. ET on December 31. The webcast will be streamed live on several websites, including TimesSquareNYC.org, NewYearsEve.nyc, LiveStream.com/2022 and TimesSquareBall.net.
The website EarthCam also provides coverage of live New Year celebrations around the world.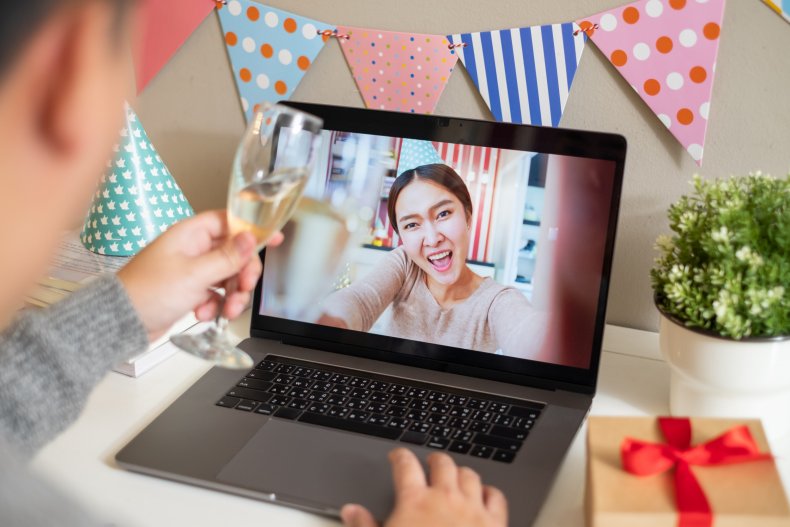 2. Host a Virtual New Year's Eve Party
Arranging a New Year's Eve party via Zoom or another app can be a great way to celebrate with local friends and family as well as those further afield without having to travel.
During the virtual affair, you can host different virtual quizzes (from news highlights of the year to hit songs), a dance-off or simply kickback and catch up with your loved ones over a bottle of fizz as you count down to 2022.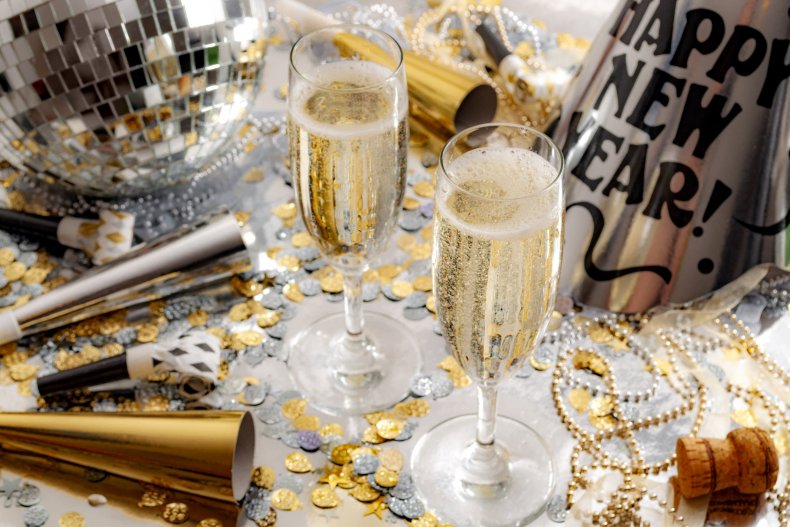 3. Do a Night Time Campfire
If you've got a backyard, toasting marshmallows over a cozy small campfire by night can be an atmospheric way to ring in the new year. You can up the romantic vibes by decorating the outdoor space with a few of these transparent bubble balloons made with LED lights, available on Amazon.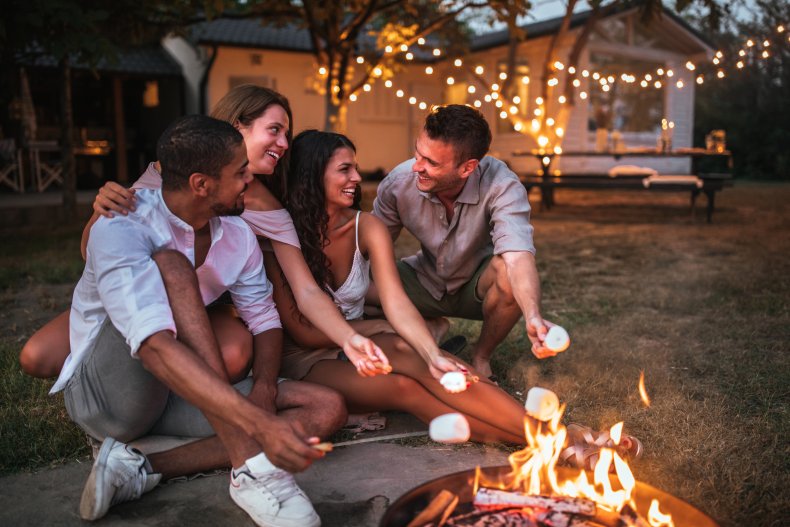 4. Create a Mini Fireworks Display
Those disappointed to be missing out on their local fireworks this year can showcase their own mini display using sparklers if they've got the outdoor space for it.
5. Make a New Year's Resolution Time Capsule
Write a letter to yourself in the future, reflecting on the year you've had and what you want to accomplish in 2022. Put the letter inside a jar or some other container and bury it in your backyard or garden to be dug up at the end of next year. You can also get your whole family involved, writing letters to one another and placing them in individual capsules for each family member to open a year later.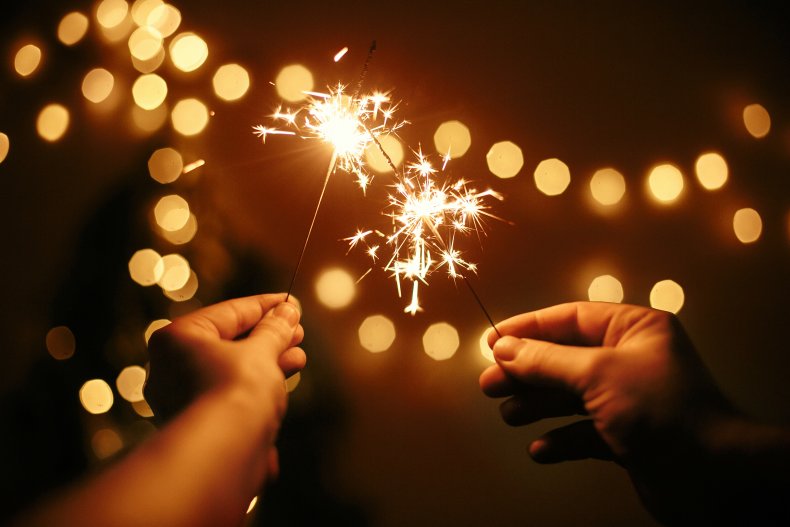 6. Do a Movie Marathon
Stock up on your popcorn, get comfy and reflect on the year gone by through a marathon viewing of this year's best films, from the most watched to the most underrated performances.
7. …Or a Series Marathon
End the year with a full-on series binge, making your way through the biggest shows of 2021, from Bridgerton, You and Sex Education to K-dramas such as the runaway hit Netflix series Squid Game and Hellbound.
8. Play Board Games
A board game can be a fun way to get your family to interact as you count down to the new year. You can choose from the usual board game favorites like Monopoly and Scrabble. For something quite timely, you could try a game of Pandemic, which is "a truly cooperative game where you win or lose together," Amazon describes.
Players will have to work together to eradicate four diseases before it's too late and "keep the world safe from outbreaks and epidemics" by finding a cure for these diseases.
9. Volunteer
If you're just sitting at home on New Year's Eve, why not sign up to volunteer at a community organization such as Meals on Wheels? The group delivers meals and "friendly greetings" to homebound elderly members of the community.
Volunteers usually collect the meals from a central location and deliver them directly to the homes of several seniors in their area.
The organization explains: "People 85+ represent the fastest growing segment of the American population, and the number of seniors as a whole is projected to double over the next three to four decades.
"While our current corps of 2 million volunteers is struggling to keep pace with this rapid growth, it will take a huge increase in volunteers and resources to begin to meet the need going forward," the group says.
See the Meals on Wheels website for more information.