An Index of Frederick Law Olmsted Landscapes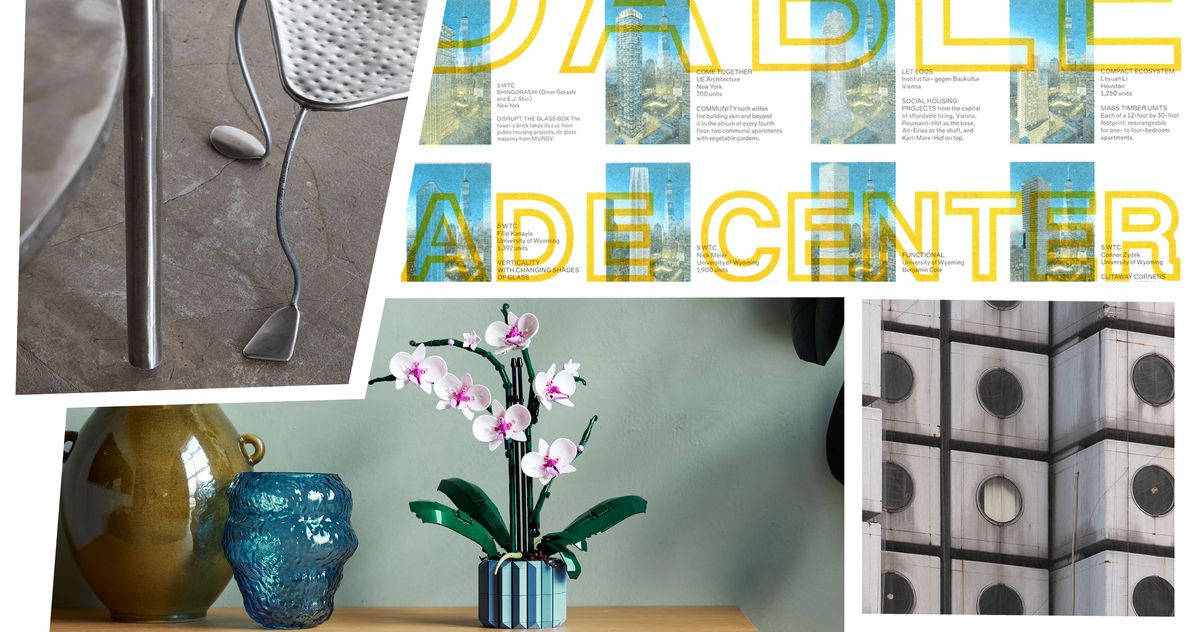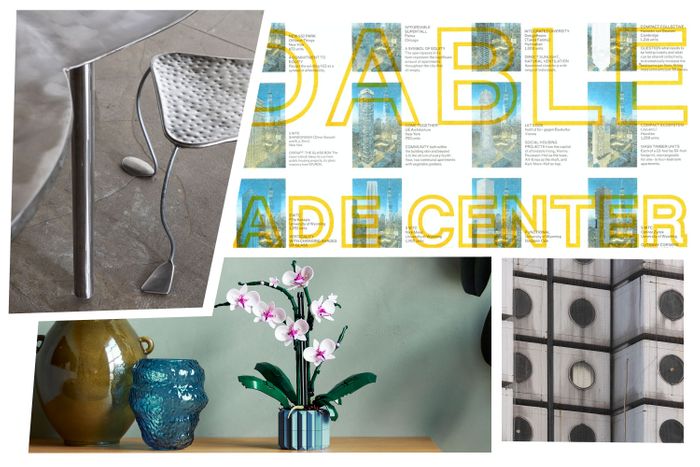 Photo: Clemens Kois, Courtesy of the artist and Salon 94 Design © Gloria Kisch Estate, Courtesy of NYRA, Cazottes Clement/EyeEm/Getty Images, Courtesy of LEGO
Every couple of weeks, I'll round up and share the objects, designers, news, and events worth knowing about.
Photo: Brian Bumby/Getty Images
It was Frederick Law Olmsted's 200th birthday on Wednesday. The conservationist, journalist, and grandfather of American landscape architecture gave the country some of its most beloved public spaces. To Olmsted, a public park represented the belief that everyone should have access to fresh air, nature, and recreation. He spent his life greening cities across the country, work that his son and protégés continued. While spaces like Central Park, Prospect Park, and the Emerald Necklace in Boston are among his best-known projects, there are dozens more to discover. In honor of his bicentennial, the Cultural Landscape Foundation put together an online guide and interactive map to 320 of Olmsted's projects in the United States. It's a satisfying and invaluable compendium.
After 9/11, the World Trade Center redevelopment was supposed to become a symbol of a stronger, better New York, but it has mostly become a bastion of luxury shopping and a dutiful stop for tourists. Looking at the last unbuilt site, the architecture collective Citygroup and community group Coalition for 100% Affordable 5WTC issued a call for ideas on what a tower composed entirely of affordable housing could look like. They invited architects to insert their own design into a rendering that KPF made for its own skyscraper on the site. "This project isn't final, and we want to mobilize architects and show a completely different program," says Violette de la Selle, a founding member of Citygroup.
The results are in, published in the New York Review of Architecture's current issue and on view in Citygroup's project space in Chinatown. The ideas include a modular design with a work-to-own financing model that would enable the people who built the tower to live there and a communal skyscraper with shared apartments and vegetable gardens on every fourth floor. A couple designers proposed turning the site, which was purchased with taxpayer money, into public green space. These are thrilling provocations, considering that the city can't seem to stop building office space despite a 20 percent vacancy rate, while apartment rents are surging and just one out of 593 affordable-housing lottery applications are accepted. "Our demand is not to implement one of these designs; it's to say these 41 designs prove that there is a desire for new thinking," says Todd Fine, a member of the Affordable 5WTC coalition. The designers will present their concepts during a public forum at the Clemente Center on May 7 at 6 p.m. The exhibition is open through June 10.
Photo: Clemens Kois; Courtesy of the artist and Salon 94 Design © Gloria Kisch Estate.
The late sculptor Gloria Kisch chose to work with metal for its mystical qualities and sought to create "a symbiosis between primitive and futurist form" in her jewelry-like bells and chairs that could look anthropomorphic or totemic. Toward the end of her life, she began making huge flower sculptures — some were four feet wide — that were meant to be mounted on a wall. To Kisch, the ephemerality of flowers was a metaphor for life; her sculptures were an attempt at making their full bloom immortal. A number of these works are on view in "Gloria Kisch: As Above, So Is Below" at Salon 94's gallery space in 1 Freeman Alley through June.
Speaking of flowers, Lego has just introduced two new kits for its Botanical collection of building-block sets — and they are the fussiest ones: orchids and succulents. They're gorgeous and you know exactly when to water them: never.
Photo: Cazottes Clement EyeEm/Getty Images
It had a noble run, but after 50 years, the Nakagin Capsule Tower — architect Kisho Kurokawa's Metabolist modular microapartment building — is now being dismantled. The Tokyo tower rose as a symbol of modernity and resiliency amidst the wreckage of Japan during WWII. "I belong to the fourth generation, whose point of origin is the defeat and destruction in the war," Kurokawa wrote in a 1977 manifesto. He and his cohort called themselves "Metabolists" because they believed that buildings should be conceived like organisms that can grow and evolve. Sadly, that never happened to the Nakagin tower, as the capsules deteriorated and were never replaced, with many of the units remaining empty in its later years. I came across the Instagram account @Nakagin_Capsule_Tower, which offers up a rich archive of its history: images of individual apartments, the dinner parties that took place there, editorial photo shoots, press and book coverage, plus details about the "unique battle" each capsule has with rain and leaks. The Tower has been documented extensively over the years, but this feels like a much more intimate scrapbook of the building's private and public lives.
Artworks by Aniza-Imán Íñiguez and Takayuki Fukuda
Photo: Courtesy of Bungalow
The Westbeth Artists Colony — located in the former Bell Labs complex on West and Bethune Streets — was established in 1970 to provide affordable housing and studio space for practicing artists. It's been one of the more successful housing experiments in the city, despite disputes between residents, a few illegal conversions, and severe damage from Hurricane Sandy that left it cash-strapped. The rents are still low, the wait lists are extremely long, and no one ever leaves. (As a result, it's become a naturally occurring retirement community.) But it still holds true to its mission: to support artists. In the complex's ground-floor gallery, Westbeth is hosting Bungalow — an itinerant curatorial project organized by Saria Sakka, Quinn Schoen, and Abigail Tisch — which has installed a design exhibition featuring works from contemporary artists and former Westbeth residents. Among the standouts is a furniture collection by the Egyptian studio Don Tanani in collaboration with Lina Alorabi. For the show, they created an extra-long version of their Ouroboros bench, a blue-stained carved-oak piece that riffs on the ancient symbol of a snake eating its tail, representing the cycle of life. Through May 27.