'Duro Olowu Selects' at the Cooper Hewitt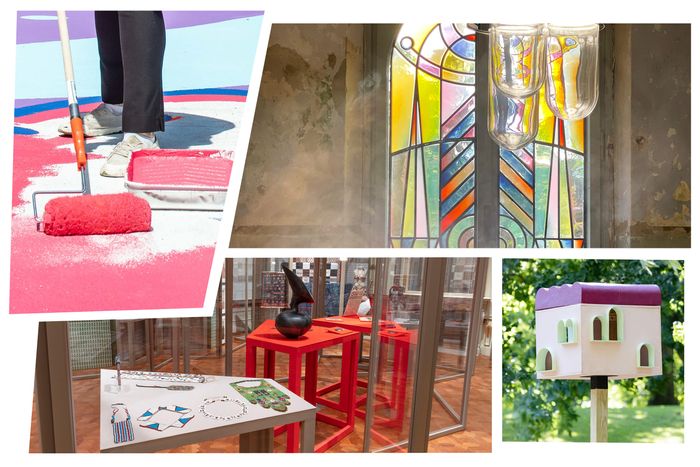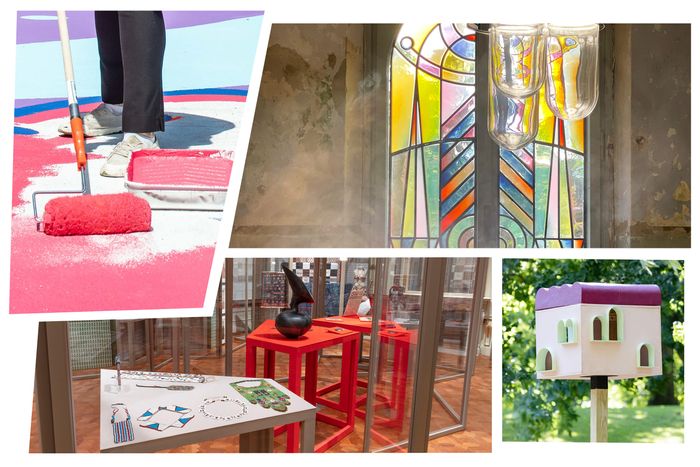 Photo: Jane Kratochvil, Lukas Doenz, Liz Ligon/Courtesy Brooklyn Botanic Garden, Matt Flynn/Smithsonian Establishment
The objects, designers, information, and situations value figuring out about.
"Since I was a boy or girl, I have been guided by my eye and my heart, and almost nothing has adjusted," claims Duro Olowu, the British Nigerian style designer who has curated the most up-to-date exhibition in the Cooper Hewitt's "Selects" series, which invites artists and designers to resurface favourite parts from its lasting selection of in excess of 200,000 merchandise. Olowu insisted on viewing the museum's warehouse in person to handpick the will work: prints by Niki de Saint Phalle, a coin-encrusted copper desk by Cheryl R. Riley, a Sunlight Ra album include, and a number of historic and modern textiles. His collection was guided by the concept of "pattern," which, Olowu states, is not about textile prints but about his own way of viewing the world, fueled by curiosity and an insatiable hunt for art with integrity. Through August 28.
Fourteenth Street's transformation into a busway from 6 a.m. to 10 p.m. has been outstanding — and not just for the reason that crosstown vacation is so a great deal more quickly or mainly because sounds and congestion have presented way to a quite nice walking experience. Portion of the function has also integrated the installation of a cheery, vivid roadway mural: an asphalt-art undertaking that also allows slow targeted visitors down and reduce crashes. This a person, by the Brooklyn artist Ji Yong Kim, strikingly depicts a koi pond, undoubtedly the most placid detail at any time to appear on 14th Street. We really ought to see more of these pedestrian-basic safety interventions all around New York.
Odd spring sprouts are poking up at the Brooklyn Botanic Garden: a small aluminum scorching-pet cart, a mahogany totem stacked with spherical stone cutouts, a dozen flags floating in a pond on repurposed plastic jugs. They're all portion of "For the Birds," an exhibition of 33 architect- and artist-built birdhouses and the most recent case in point of the continuously satisfying a person-detail, numerous-methods structure-present conceit. It's an outstanding group right here, which includes Tom Sachs, Steven Holl, and Walter Hood. "For the Birds" normally takes the short one move further more: Every single home is customized to one particular distinct avian species of the several inhabiting the backyard.
I was particularly fascinated by the tale behind Roman and Williams's 100 Martin Inn, which was developed specially for the purple martin, a smaller swallow with dim-blue feathers and iridescent wings that shine violet. People have a very long historical past of producing houses for them, from gourds that Indigenous people today carved and put in agricultural fields to motivate the birds to consume insect pests to 19th-century birdhouses with porches and ornate home windows. You can even obtain pagodalike constructions exclusively created for purple martins at Walmart. The birds now count on these man-built buildings to hold their nests, which has led to a significant challenge: There aren't sufficient buildings for them. Invasive species now dominate regions wherever purple martins would nest — in some cases killing them and using above their houses — and their population has been crashing. Structures like this a person, which appears to be like like a stack of traditional gable-roofed birdhouses, could present the refuges they have to have. Via Oct 23.
A lot more wildlife! At Milan Layout 7 days, New York designer Kickie Chudikova presented an installation inspired by bugs. There is a pink-and-yellow tufted rug whose pattern is primarily based on the carapace of Calidea dregii, a beetle with a noticed back again a mouth-blown glass pendant encouraged by insect eyes and a lounge chair that is an homage to a queen bee. Chudikova got the notion for the series after studying that 40 per cent of the world's insect species are threatened by extinction.