Herman Miller Reissues Archival Posters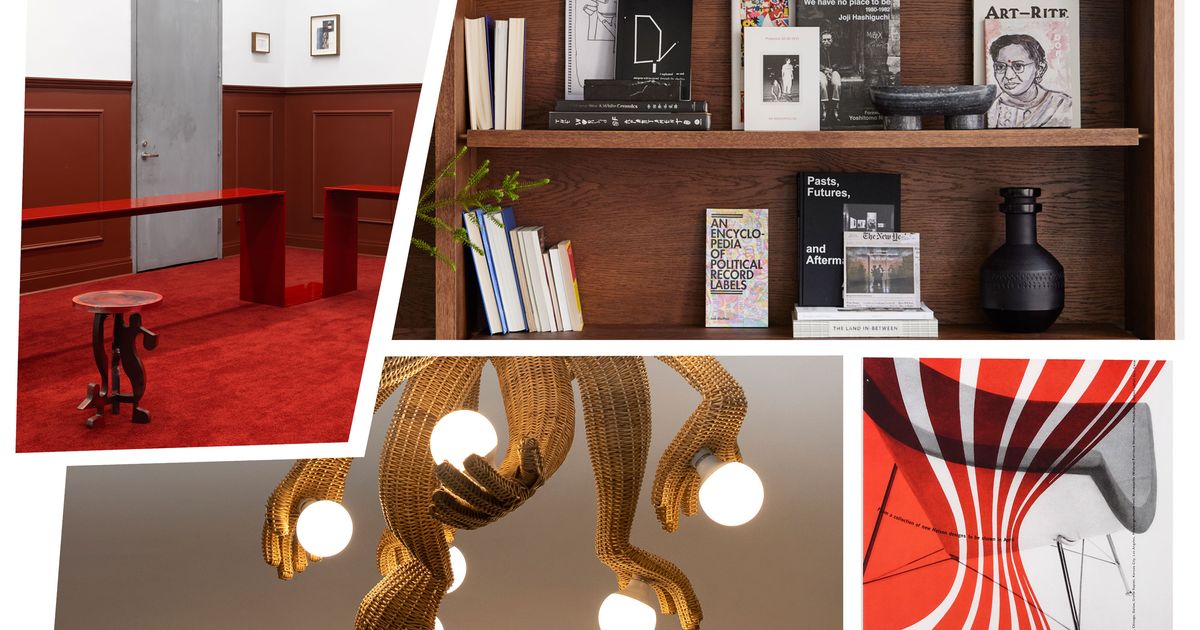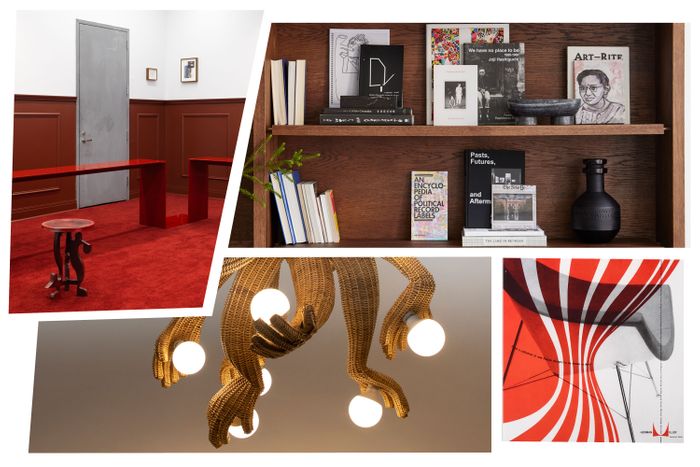 Photo: Dan Bradica/Courtesy of Performance Space New York and Project Native Informant, Thomas Loof, Courtesy The Future Perfect,Courtesy Herman Miller
Every couple of weeks, I'll round up and share the objects, designers, news, and events worth knowing about.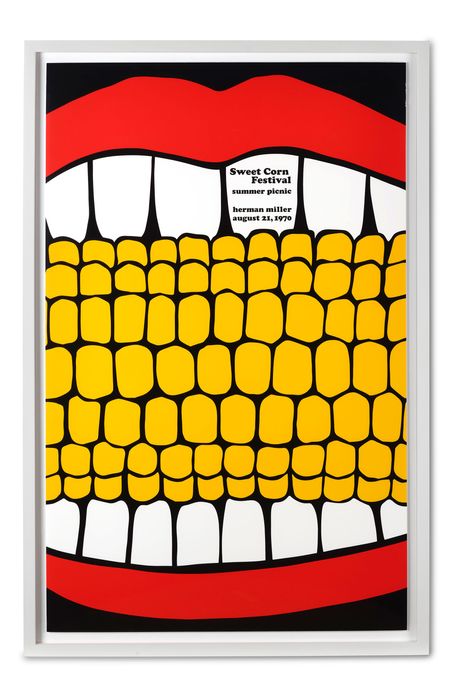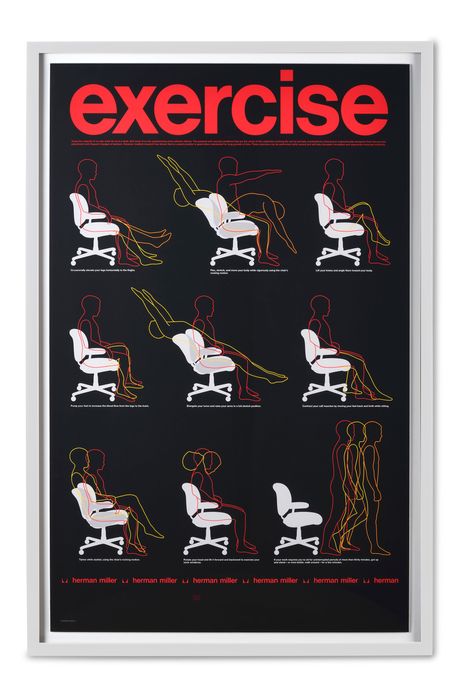 If you're shopping for an upgrade to your apartment's artwork, Herman Miller has a few new things: The furniture company has reissued some of the greatest hits and deep cuts from its archive of mid-century promotional posters, including Stephen Frykholm's iconic Sweet Corn picnic poster and abstract color-blocked George Nelson designs. One of the posters I was excited to discover in the mix is Linda Powell's 1979 advertisement for the Ergon Chair. The instructional element of the poster, which shows how much you can actually move while sitting in the Ergon, is genius marketing. After working from home on a rigid dining chair for a year and a half, I'm actually looking forward to returning to the office and sitting in one of the task chairs in Curbed's workspace. They happen to be Aerons, the more flexible descendant of the Ergon, but the stretches are still a good idea.
Speaking of work: Last week I got a peek at the Malin, a new co-working space in Soho that's just really beautiful. While the cult of co-working is over, co-working itself is not. People still need desks away from the monotony of home — without the side of girlboss or the constant stream of community-building events that often accompanied the more nicely designed spaces. The space was co-founded by Ciaran McGuigan, who also runs the Irish furniture brand Orior, and the rooms are outfitted with pillowy velvet sofas, solid oak desks, and artwork from David Zwirner's Platform site. It looks like the downtown loft a creative agency might make for itself. Monthly membership is $750 for a dedicated desk.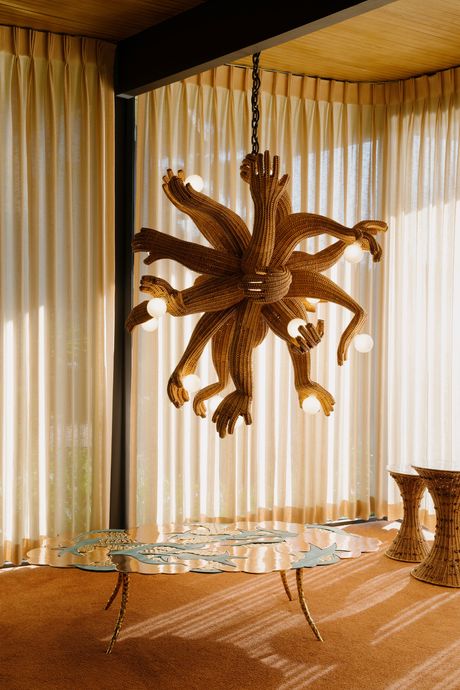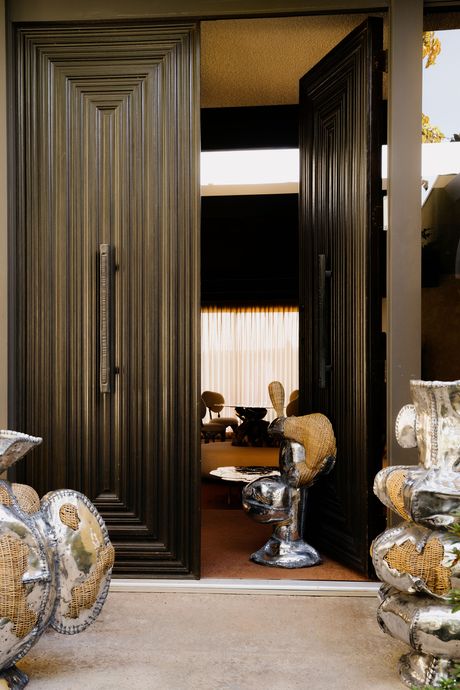 The design gallery the Future Perfect has a new exhibition of Chris Wolston's work at its Los Angeles outpost. Wolston's studio is in Medellin, but he was stranded in New York during the pandemic. While Wolston waited for Colombia's borders to reopen, he stayed in New England and began to conceive of this new collection while thinking about themes of escape, fantasy, and how the different the natural world is compared to Medellin. Like his previous furniture and lighting designs, it experiments with different materials and abstract forms, but it's also more surreal, like a vessel made from sand-casted aluminum and wicker that looks as if it's shedding its metallic skin to reveal a woven substructure, or a chandelier composed of over a dozen twisted woven-wicker arms holding light bulbs. The past couple of years have affected all of us in deeply personal ways, and I'm excited to see how designers have translated this into their work. If design becomes more unrestrained, strange, and weird as a result of COVID, I'm all here for it.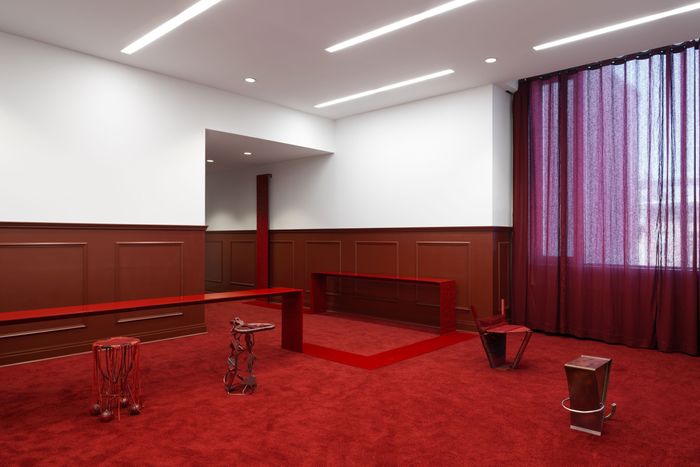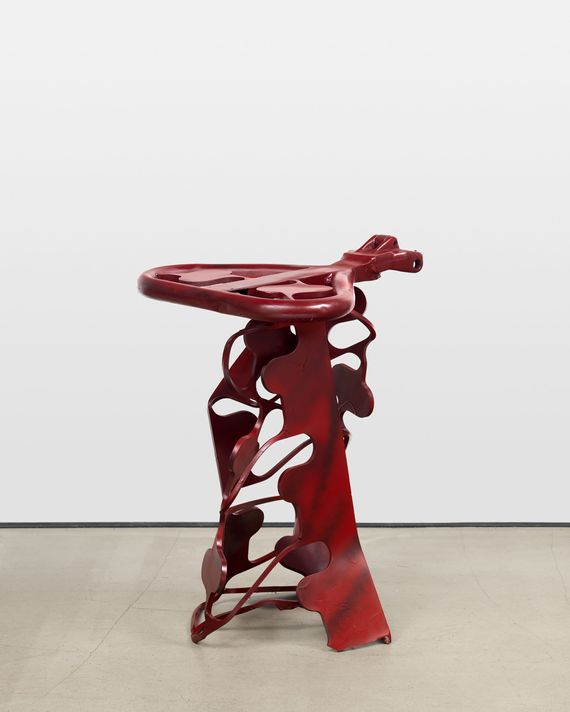 The East Village arts organization Performance Space has a new community space that's open to the public in its fourth-floor lobby, which includes free Wi-Fi, gender-neutral bathrooms, and elevator access. It's a generous act to offer the city a place where people can hang out and sit down without buying anything. To celebrate the launch of its Open Room program, Performance Space commissioned an installation from the Nigerian American artist Dozie Kanu. He covered all the surfaces of the lobby in shades of red — a vermillion carpet, ox-blood walls, long and narrow tables painted like fire engines — and designed stools using industrial materials and found objects. While the color is unsettling, it's also warm and embracing. Kanu wanted it to be the opposite of a sterile co-working space, and it sure is.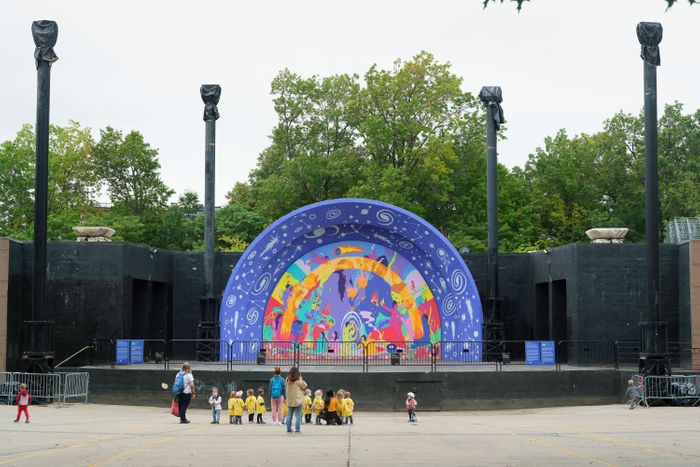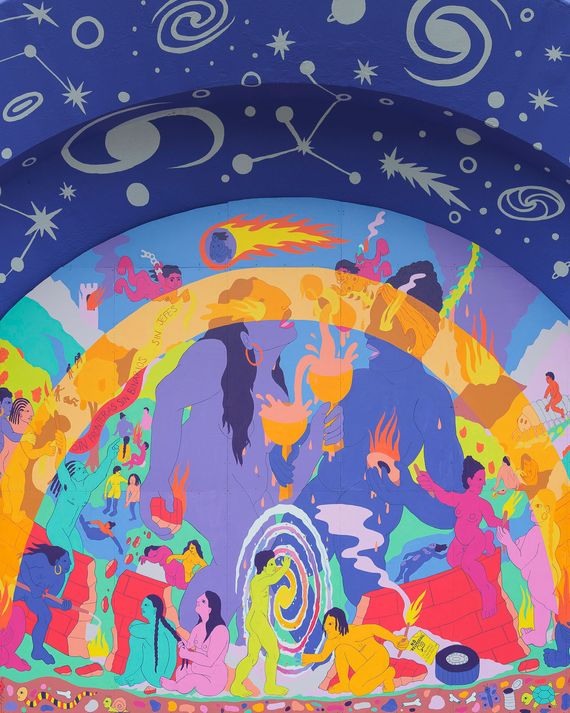 I'm drawn to the artist Emily Oliveira's new installation at the Prospect Park Bandshell — presented by BRIC and Prospect Park Alliance in partnership with NYC Parks — for its name alone: We Are at a Moment That Will Be Remembered As the Beginning of the Great Change, for Who Can Say When a Wall Is Ready to Come Down, which reads like a poem of deep optimism in the face of unpredictable change. Oliveira is influenced by writers like Ursula Le Guin and José Muñoz, and her mural, which riffs on José Clemente Orozco's Prometheus, represents a queer utopia. The dreamlike scene painted in electric blue, orange, and red and purple depicts figures in moments of celebration, joy, and care — a vision that is as inspirational as it is radical in occupying such a prominent public space.