Naturalistic planting design: plants to use and design ideas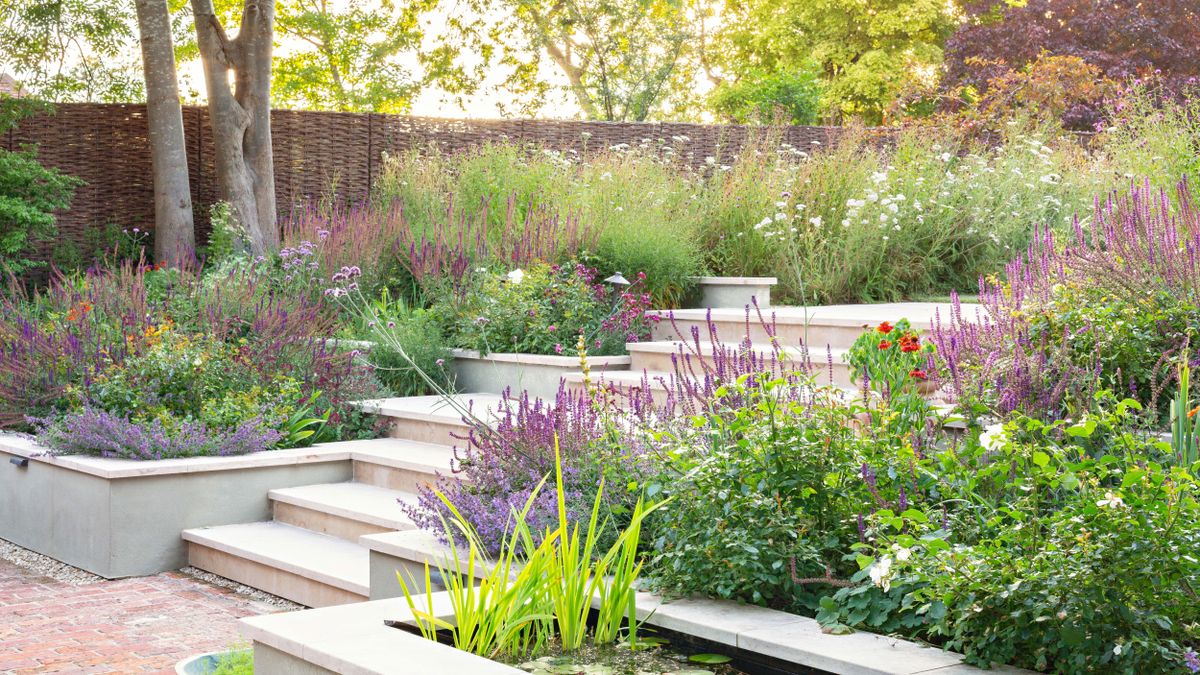 Naturalistic planting design has grown in popularity in recent years as gardeners and garden designers embrace the beauty and benefits of this style of planting.
Inspired by the natural environment, in a naturalistic planting design the layout will mimic the natural self-seeding and spontaneous spreading as you might find in a meadow or in a woodland, depending on the chosen habitat.
The trick is getting this carefully planned planting palette to look like it has occurred naturally, but the style can be combined with many other garden ideas in traditional or modern backyards.
There are many ways that you can incorporate naturalistic planting into flower bed ideas, in either a small or a large way.
'Naturalistic planting design doesn't always have to happen at a large scale and incorporating interesting palettes in a series of individual garden beds can create a feeling of rhythm and movement throughout the garden,' explains Jonathan Woolfenden, head of design at Bowles & Wyer.
Naturalistic planting design – the benefits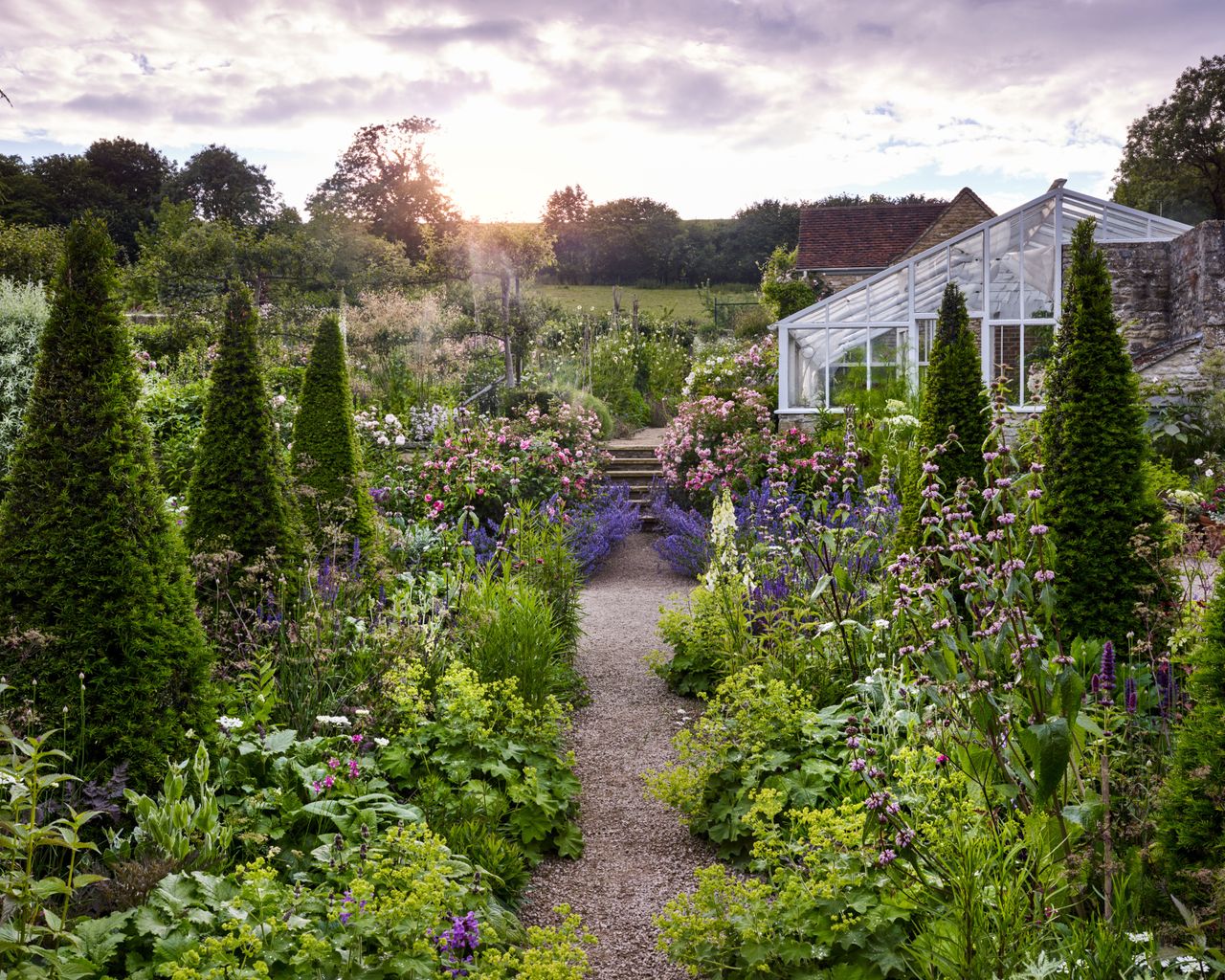 'Naturalistic planting design is both aesthetically pleasing, with a lovely softness to the planting, but also benefits the soil and encourages wildlife and biodiversity in the garden, which is so important today,' says landscape designer Libby Russell.
This style of planting is a wonderful addition to wildlife garden ideas, which also creates a beautiful scheme.
'Many of the plants used in a naturalistic planting design are tough, consistent and complement each other beautifully. They appear early in the year, have numerous seasons of interest and require minimal attention and have strong structure and form,' advises landscape designer Michelle Brandon .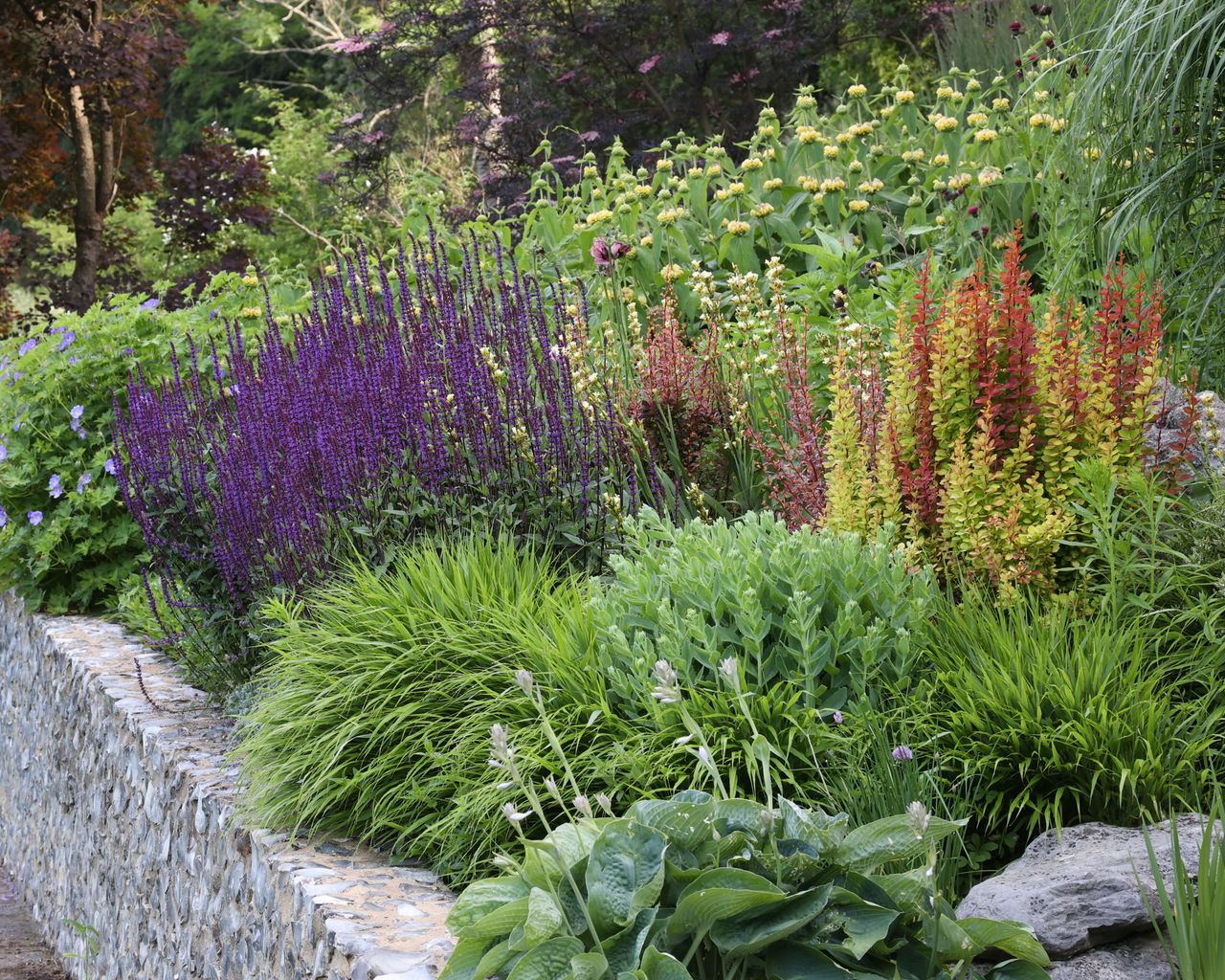 What is naturalistic planting?
'A naturalistic planting design relies on using drifts of plants in seemingly random patterns, which are repeated to simulate a natural environment,' explains award-winning garden designer David Stevens.
'Native and species plants which have evolved naturally, usually have a more appropriate appearance for the essence of naturalistic planting design,' adds designer Cheryl Cummings
The choices and combinations can extend seasonal interest according to the habitat in which they grow. 
'The skill is to organise plants so that they both look natural but are the best performers of their kind,' says Libby Russell.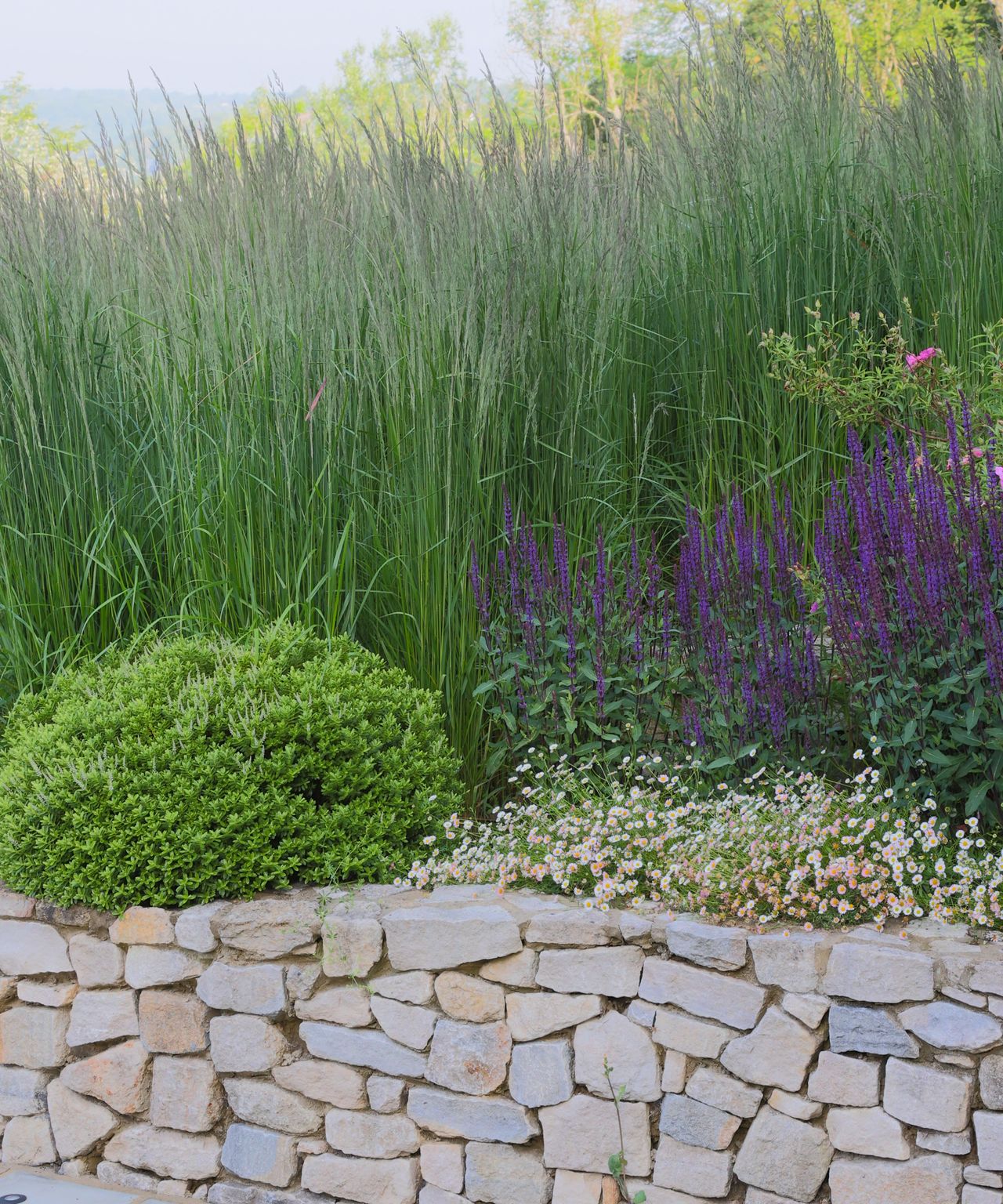 What plants should you include in naturalistic planting?
'The choice of plants for naturalistic garden designs needs to include those suited to the soil type, aspect and climatic conditions. For the plants to thrive and appear to be at home they must be happy where you choose to put them,' says Cheryl Cummings.
For instance there will be different types of plants you will look to include if you're wondering how to plan a dry garden, to if you're wishing to mimic woodland or wetland planting.
If plants are happy where they are placed then they will also require less intervention, helping to create a more eco-friendly garden.
Diversity is key to naturalistic planting. 'Avoid over-bred cultivars, and choose long lived, ideally native, best performing plants that will adore the soil and aspect of the bed and happily self seed, increasing the natural feel. Don't just think about the flower, but also the plant's transformation throughout the seasons,' advises landscape designer Michelle Brandon .
Aesthetic compatibility and 'right plant, right place' are essential, agrees garden designer Matthew Wilson.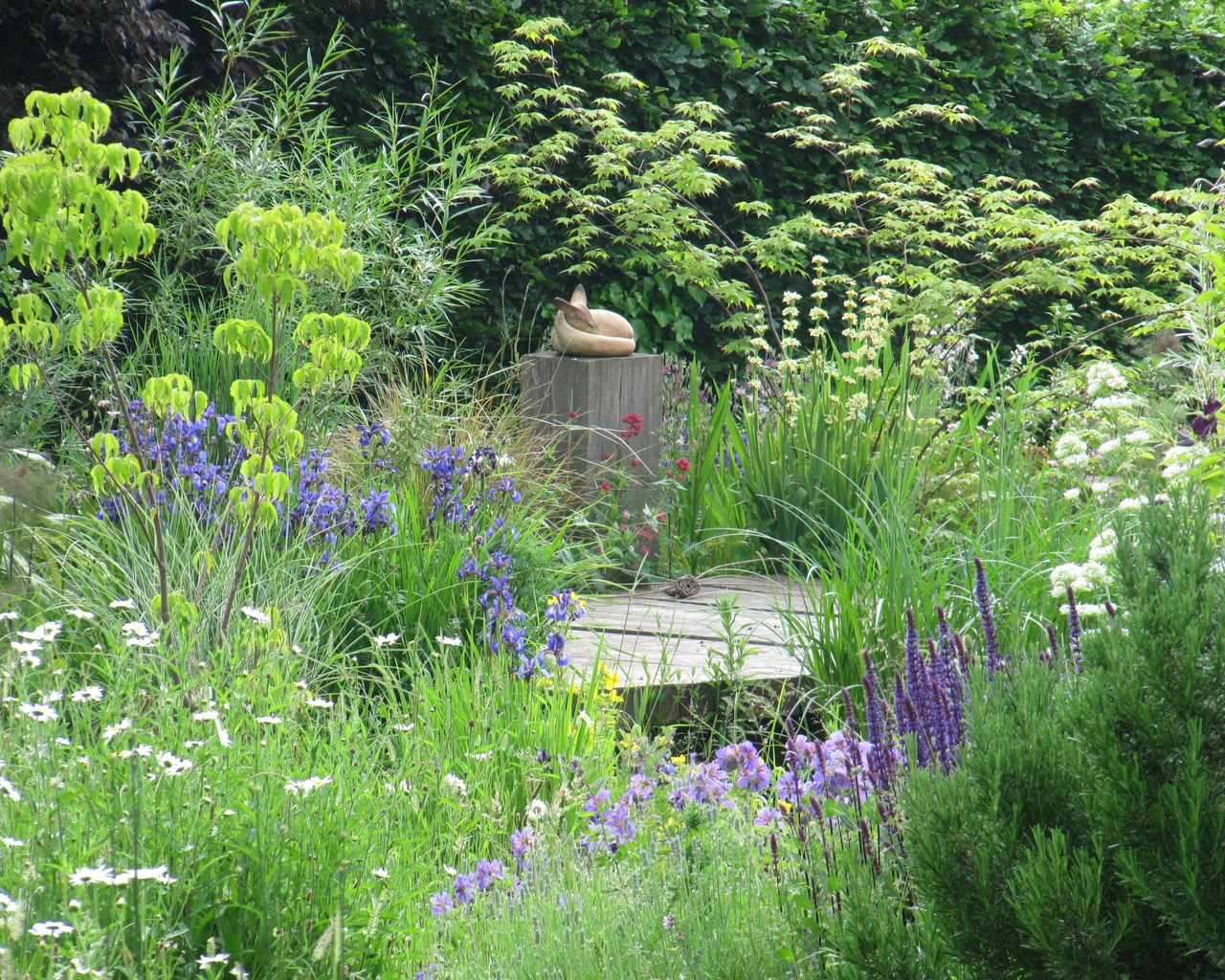 How do you make a natural garden?
Look to the natural world for inspiration: The key way to make a natural garden is to look at how plant communities occur in the natural world, studying the forms and textures.
'Then use that as inspiration, rather than replicating it. I take each plant and increase the numbers, creating a collection of plants that look natural, but which give a succession of interest and which is also easy to maintain – it isn't sustainable to simply dot the plants around at random,' explains garden designer Jo Thompson.
'But avoid massive clumps and swathes, which immediately contradict the natural form of the plant itself,' Jo adds.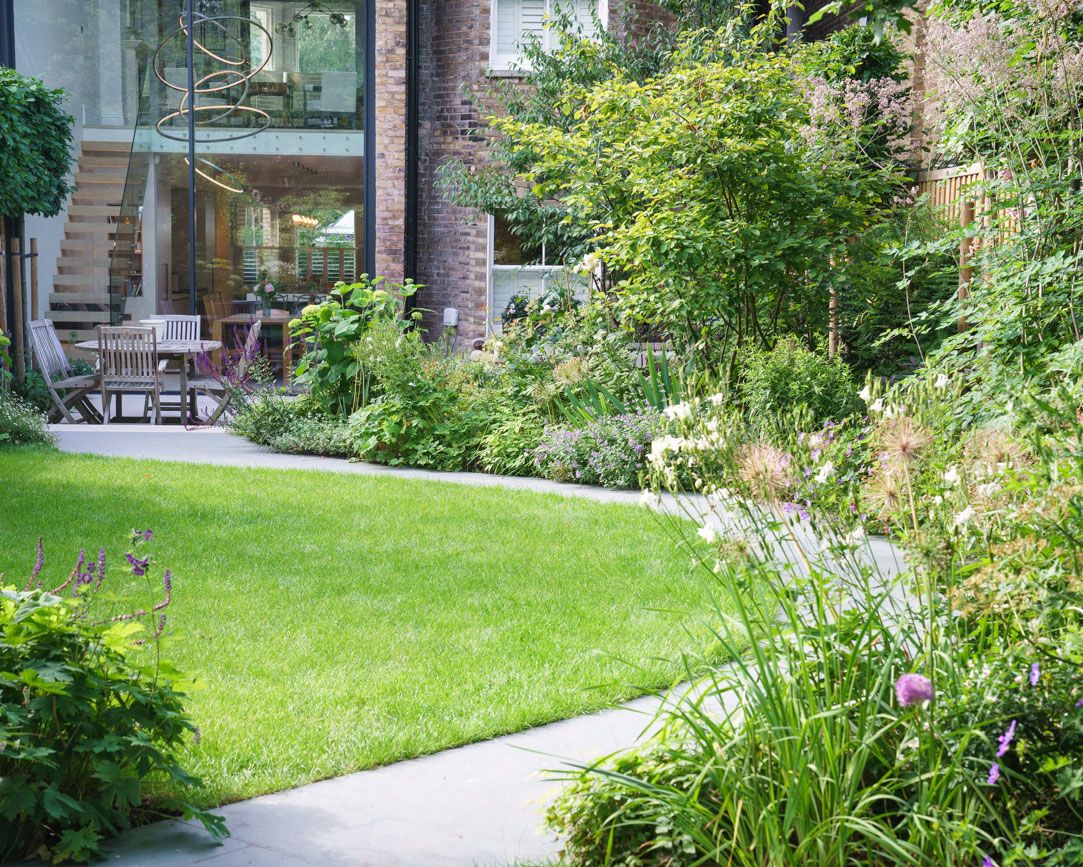 Structure is important: 'A strong underlying structure gives meaning and a sense of place to naturalistic plantings, without which they can look just messy, particularly in winter,' explains Libby Russell. 
'For me, naturalistic plantings are always designed. A strong background of evergreens, walls or enclosures creates wonderful contrasts with the delicacy of naturalistic planting,' Libby adds.
Dense planting: You can create areas of herbaceous perennials, grasses and useful shrubs. 'These should be densely planted to reduce weed growth, and use larger groups of the same plant for good impact and easy care,' says garden designer Jennie Herrington, director of The Green Room Garden Design.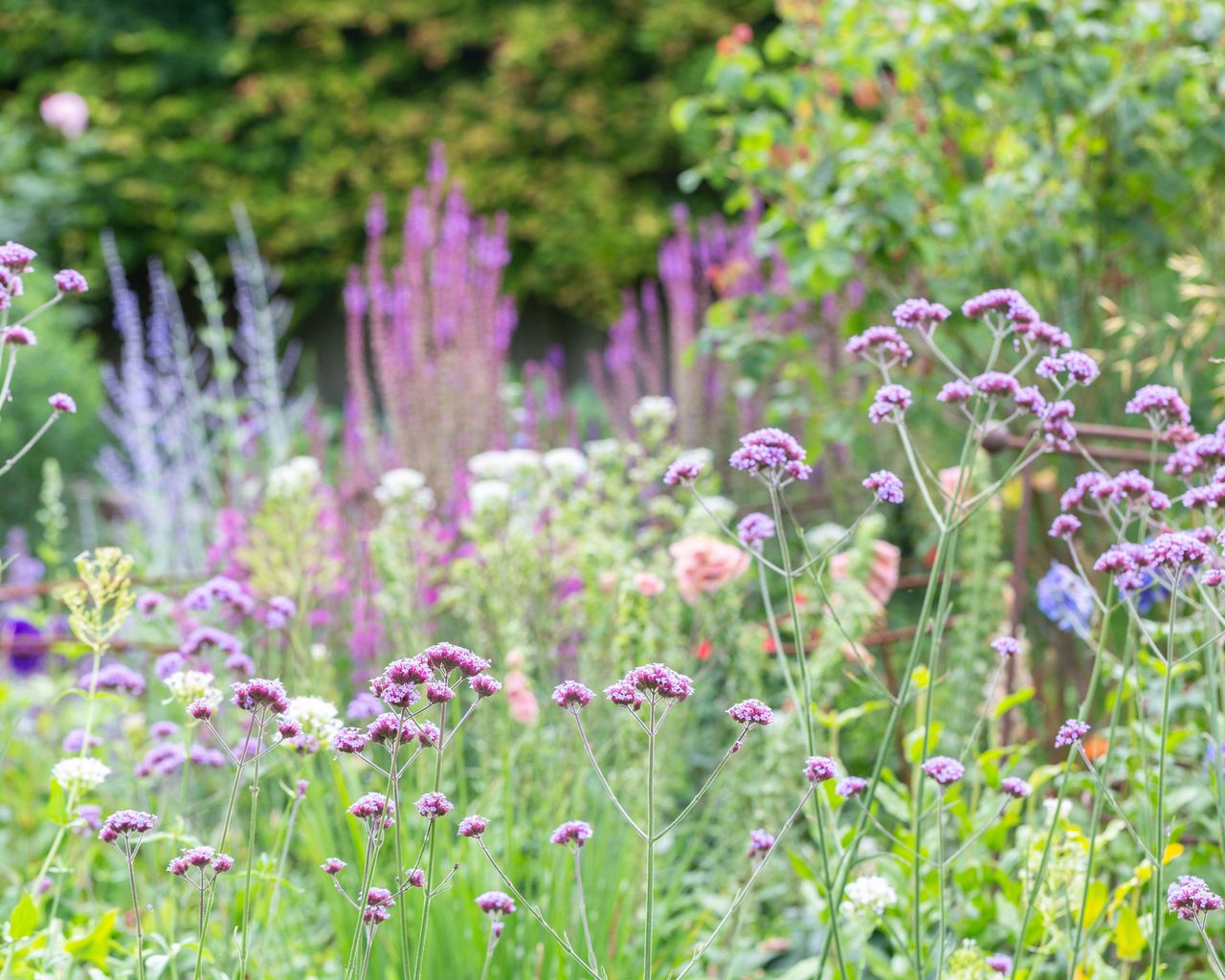 Can naturalistic planting offer interest year round?
Naturalistic planting can offer year round interest, looking good through the seasons, and also provides home to hosts of wildlife. 
'Blend species with different flowering periods, starting with an explosion of naturalized bulbs followed by of color from the perennials, which then gives way to the sepia tones and movement of the grasses later in the summer,' explains garden designer David Loy. 
Include structural elements, such as some of the best evergreen shrubs or trees for autumn color.
'More structural plants can persist for the entire growing season, and grasses ,such as stipa and deschampsia are great options,' says Jonathan Woolfenden – so it is worth researching how to grow ornamental grasses. 
Grasses are often the mainstay of such schemes, agrees David Stevens, who lists Stipa tenuissima, calamagrostis, and pennisetum, being just a few.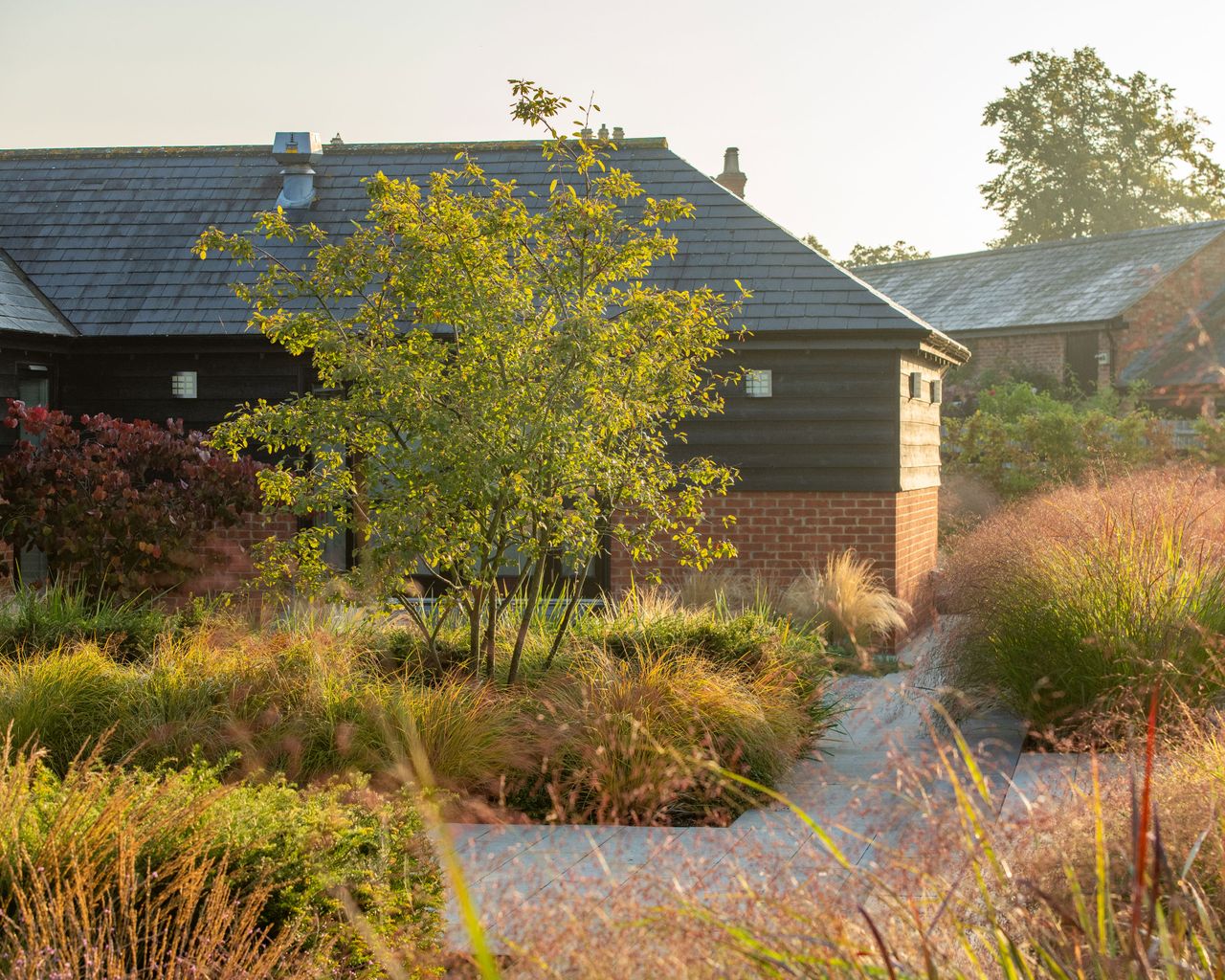 The season of interest is extended by a "hands off' maintenance regime, leaving seed heads and plant silhouettes in place through winter.
'Winter is a time of beauty when stiff stems, seed heads  and frost covered fronds of grass come into their own,' explains David Stevens. These also provide extra protection and habitat for small mammals.
'The key with maintaining interest with naturalistic planting is to keep the secateurs in check and enjoy the fading flower spikes and seed heads right through into winter. A bit of tidying after bad weather is all that's needed before a big cut down at the end of winter,' explains Matthew Wilson. 
'In my garden I plant many early spring flowering shrubs for nectar and scent, such as daphnes and hamamelis, and underplant with lots of spring bulbs and plants such as hellebores. Then we hardly have a month without something of interest in the garden and also food for the many birds and invertebrates which now inhabit the garden,' says Libby Russell.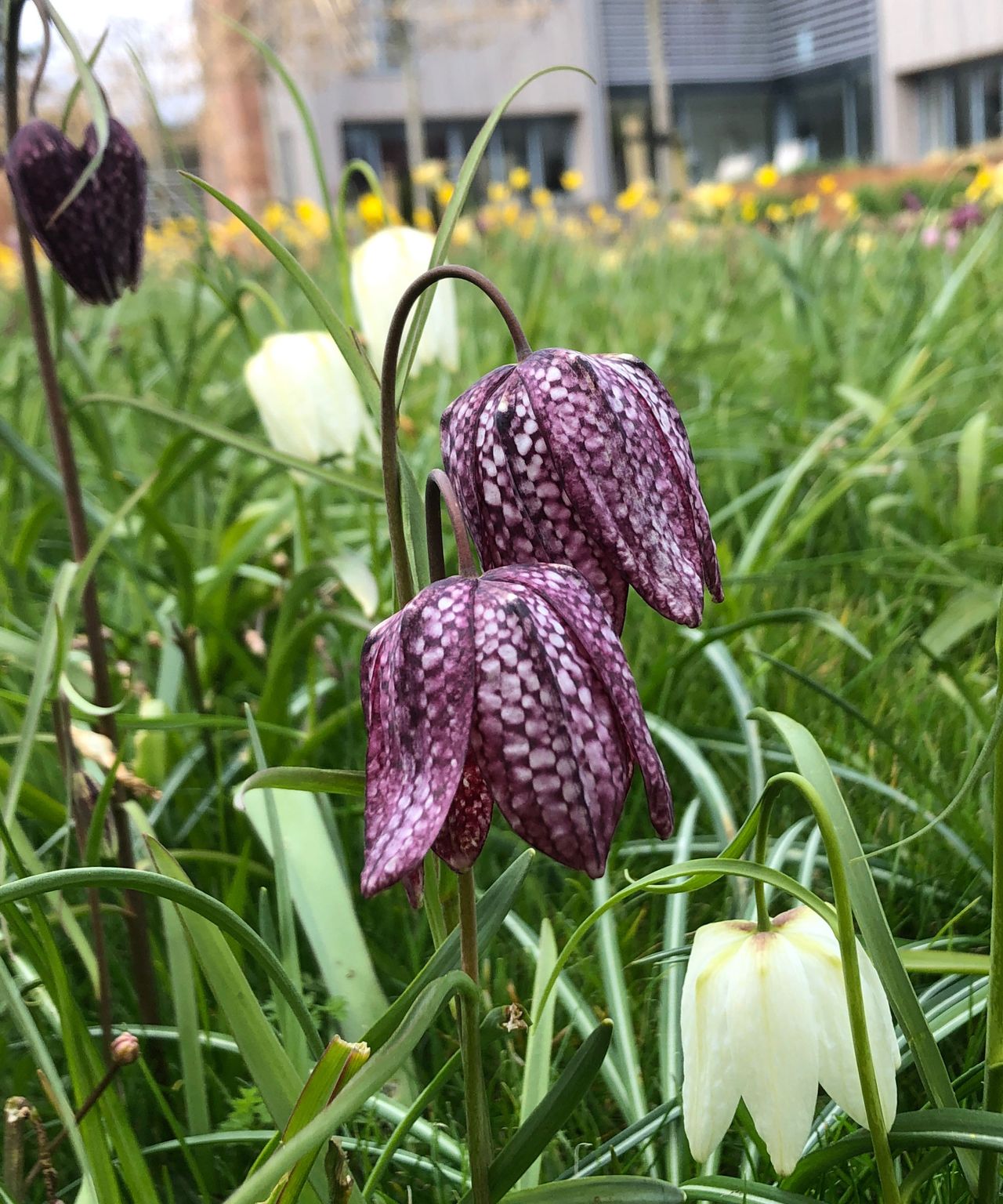 Does naturalistic planting work in a contemporary garden?
Garden designer Jennie Herrington, director of Green Room Garden Design, is a great fan of combining a more contemporary garden style with a naturalistic planting palette.
'I use a lot of perennials and grasses in planting schemes that soften the hard edges of materials, particularly when large, bold geometry is used,' she explains.
'You can have wildflower meadows and perennial planting right up to hard landscaping, or include a low hedge, such as a cloud pruned hedge, to make a stylish break between formal and informal areas, Jennie suggests.
Natural planting can create a wonderful contrast with the formal shapes of topiary .
'Large evergreen clipped forms can sit beautifully within looser naturalistic planting, creating an interesting juxtaposition, as well as giving those areas some fantastic winter structure,' says Jonathan Woolfenden.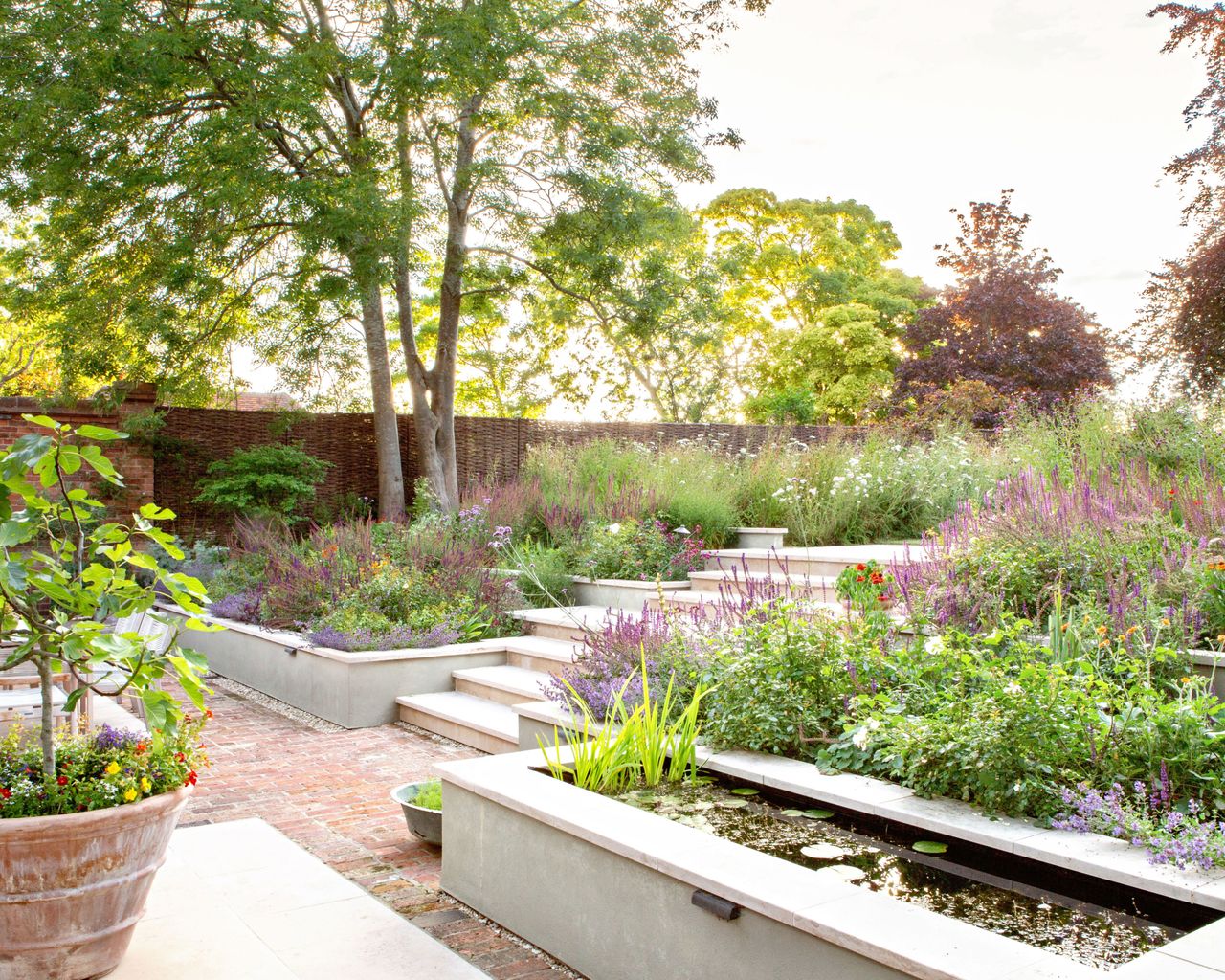 Is naturalistic planting high maintenance?
A naturalistic planting design is not high maintenance but management and aftercare are just as important with naturalistic planting as with any other style of planting.
'You will spend less time weeding, dead heading, watering and feeding but more time editing, and thinning out plants that have become too dominant, or reducing over enthusiastic self seeders,' explains garden designer Matthew Wilson.
'Good soil preparation is perhaps even more important as once plants have established, you want to create minimal disturbance of the soil,' he adds.
'In my garden, I don't cut down the naturalistic planted borders until late winter to maintain soil cover and provide seed heads for birds as well as beauty for me,' says Libby Russell.  
'We do not dig the borders but simply mulch in early spring as soon as the borders are cut down.'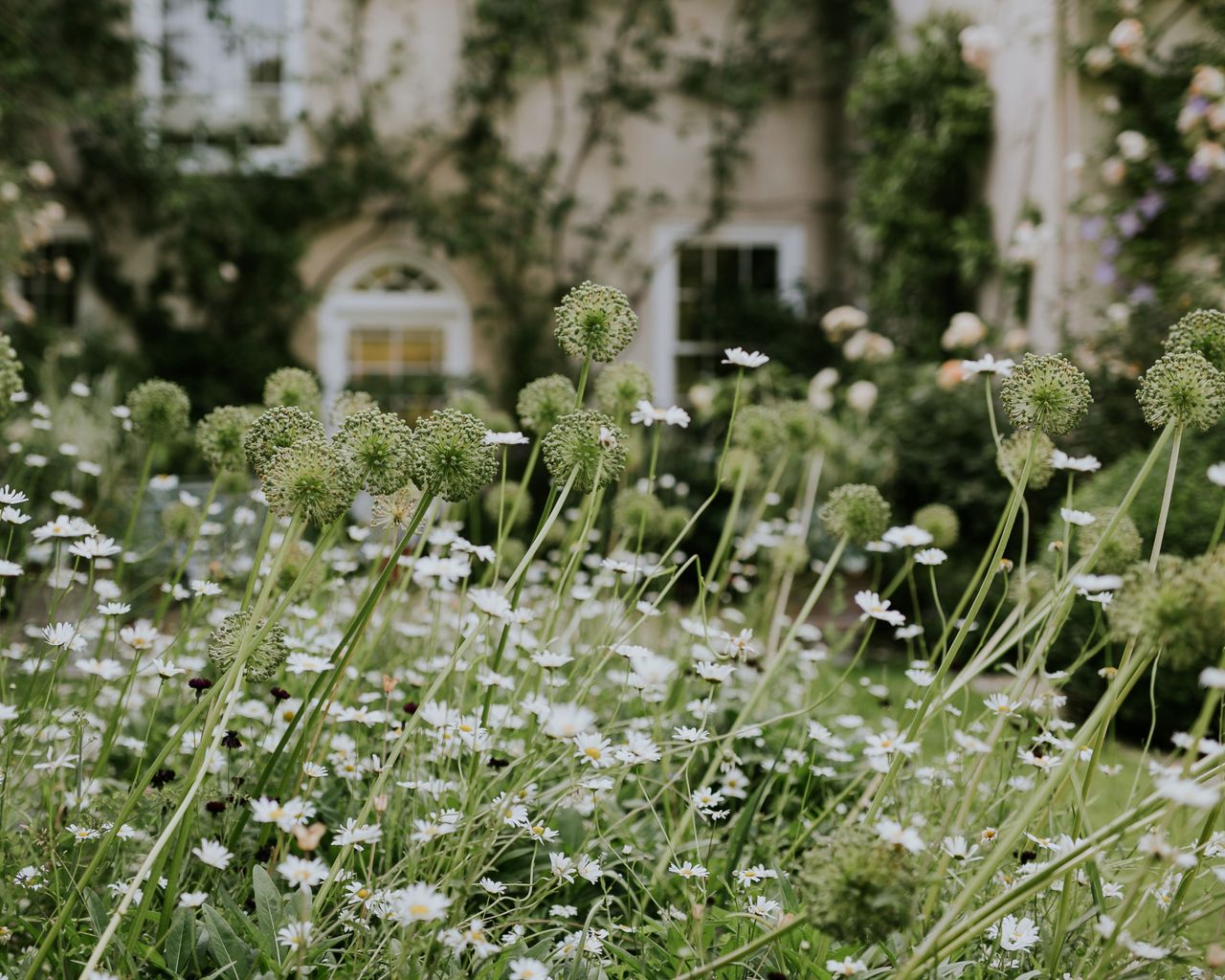 How does naturalistic planting help wildlife?
 'Using naturalistic planting design is a perfect way to increase habitats and food for insects, bees, birds and small mammals. These habitats can be rich in diversity, beautiful and easy to look after,' explains garden designer Jennie Herrington.
We need to maximize wildlife in gardens by keeping things as 'natural' as possible.
'Wildflower meadows, even in quite small gardens, are an instantaneous way to deliver a rich and diverse habitat and a scheme of wildflowers, bulbs and grasses are easy to look after,' Jennie adds.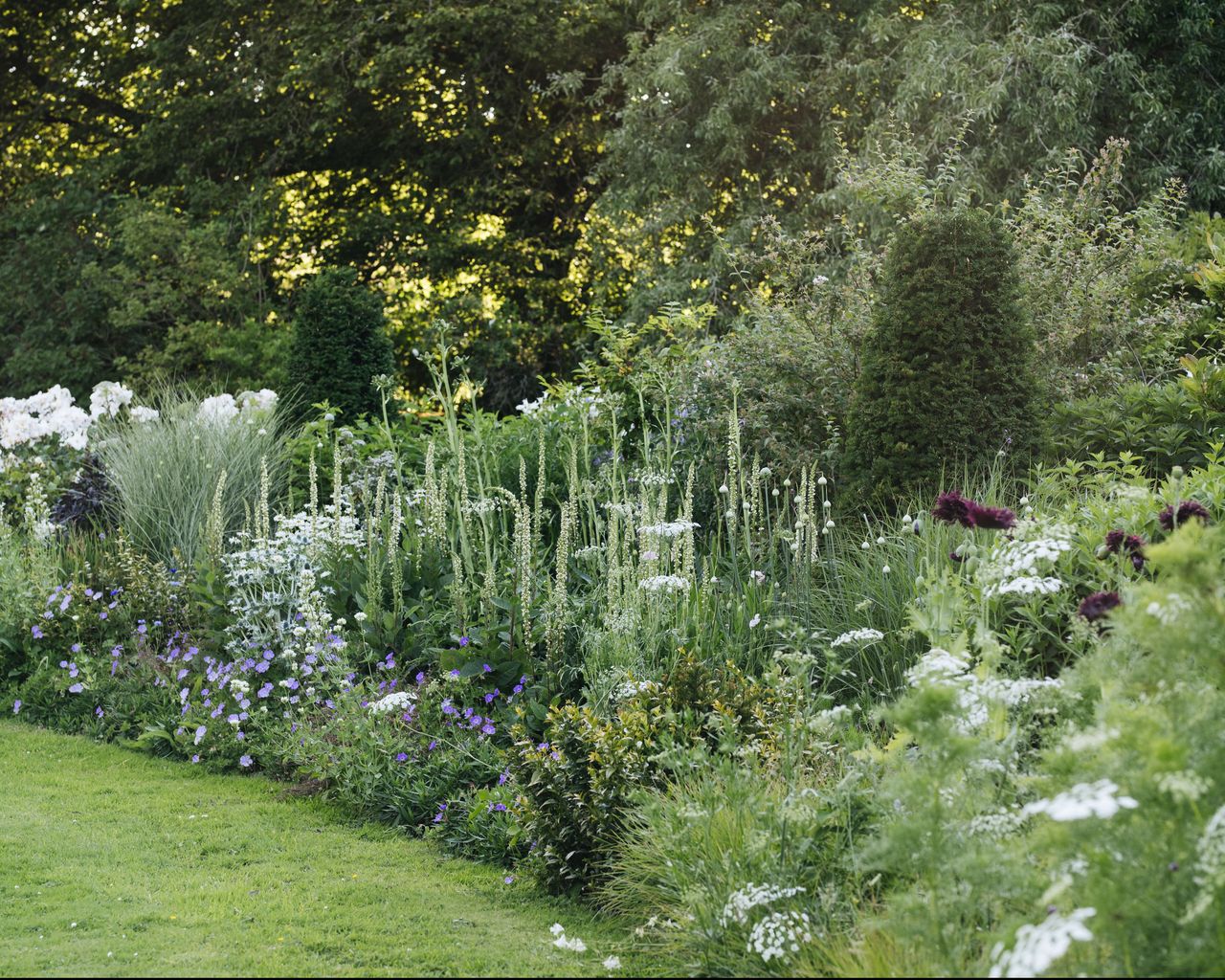 The best plants to use in a naturalistic planting design
There are many plants that you can use in a naturalistic planting design, depending on the soil, aspect and climatic conditions. Below are some of the best performing favored by garden designers.
Choices for dry gardens suggested by Matthew Wilson who designed the Dry Garden at RHS Hyde Hall:
Yucca gloriosa – the Spanish dagger is one of the key plants in the Dry Garden, providing a strong structural element and spectacular flower spikes in late summer. 
Dwarf fan palm, Chamaerops humilis, is a good choice if you're considering how to create a mediterranean garden.
Ornamental grasses create movement and lightness to the planting: Stipa gigantea has a translucent quality; Stipa tenuissima is low growing and used in drifts as a counterpoint to the granite boulders.
Colorful flowers to use include Salvia nemorosa 'Caradonna', with its dark purple flowers; zingy orange Californian poppy, Eschscholzia californica; and Papaver rupifragum, a perennial Spanish poppy.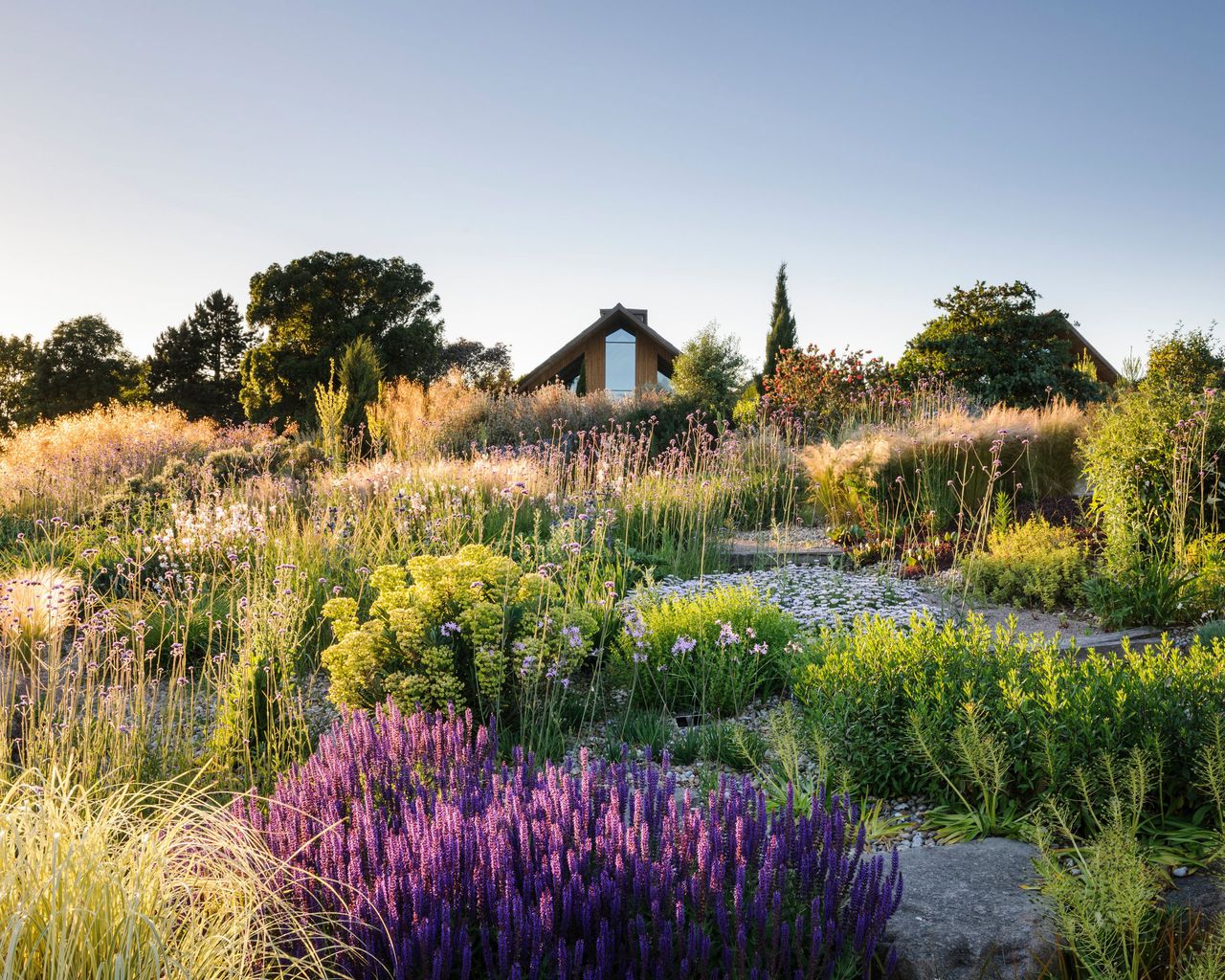 Planting choices for diversity suggested by Jennie Herrington:
Calamagrostis x acutiflora 'Karl Foerster' is a wonderful upright grass that goes a wonderful buff colour in fall
Verbena bonariensis is great for bees and hoverflies, is a good choice if you're wondering how to attract butterflies, and self-seeds all over, so is a great naturalizer
Red clover – technically a wildflower – looks lovely in a lawn as it is so pretty, and the bees love it. It's great for the soil and looks amazing in flower en masse
Dandelions in a lawn – don't dig them up, but leave them to proliferate
Native hedging – a wealth of different species can be planted as part of a native hedge,  many with edible offerings, such as damsons, sloes, and rose hips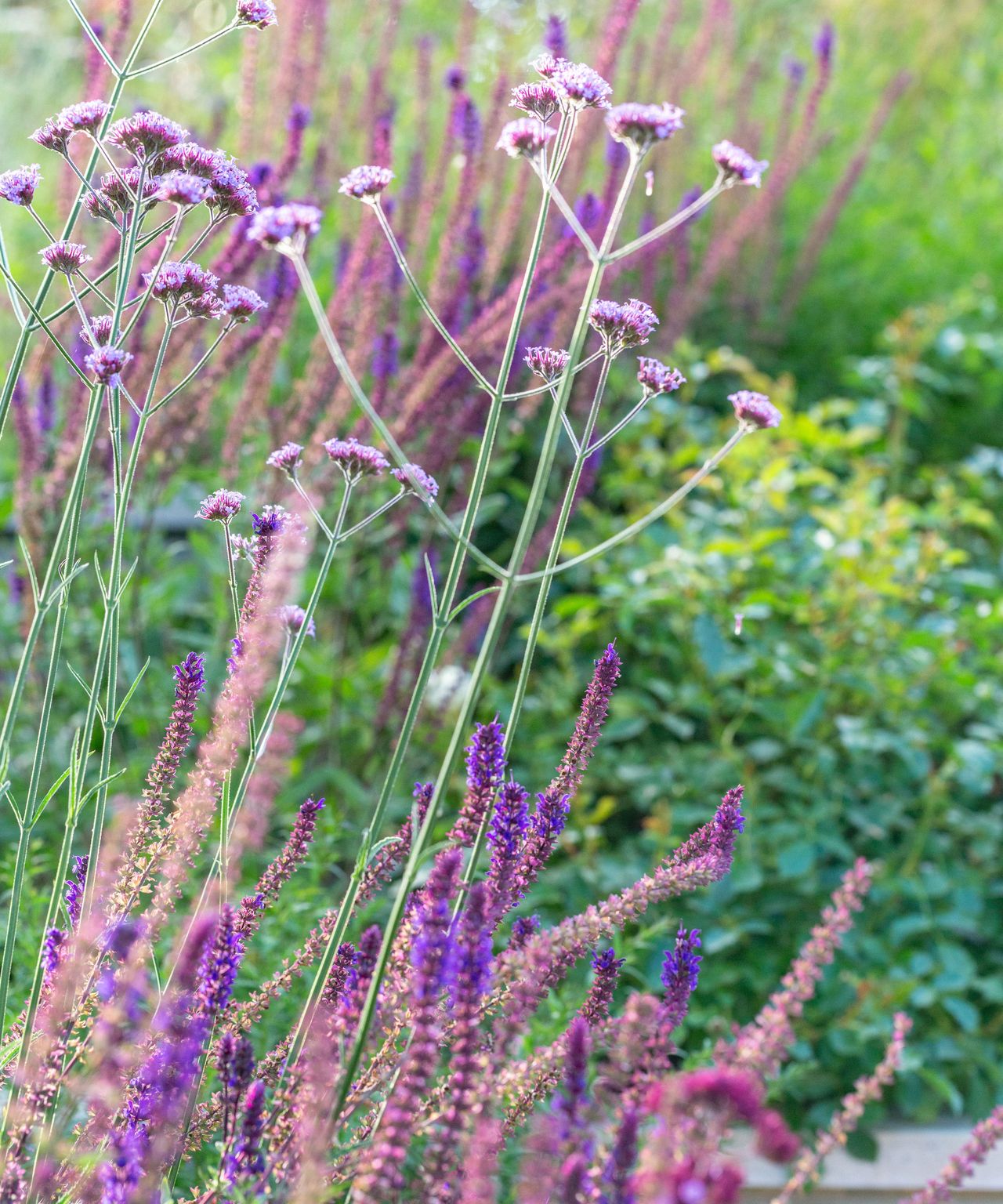 Naturalistic planting for damp ground suggested by Libby Russell:
Foxgloves
Geraniums
Succisa pratensis or devil's bit scabious
Aster
Deschampsia
Sesleria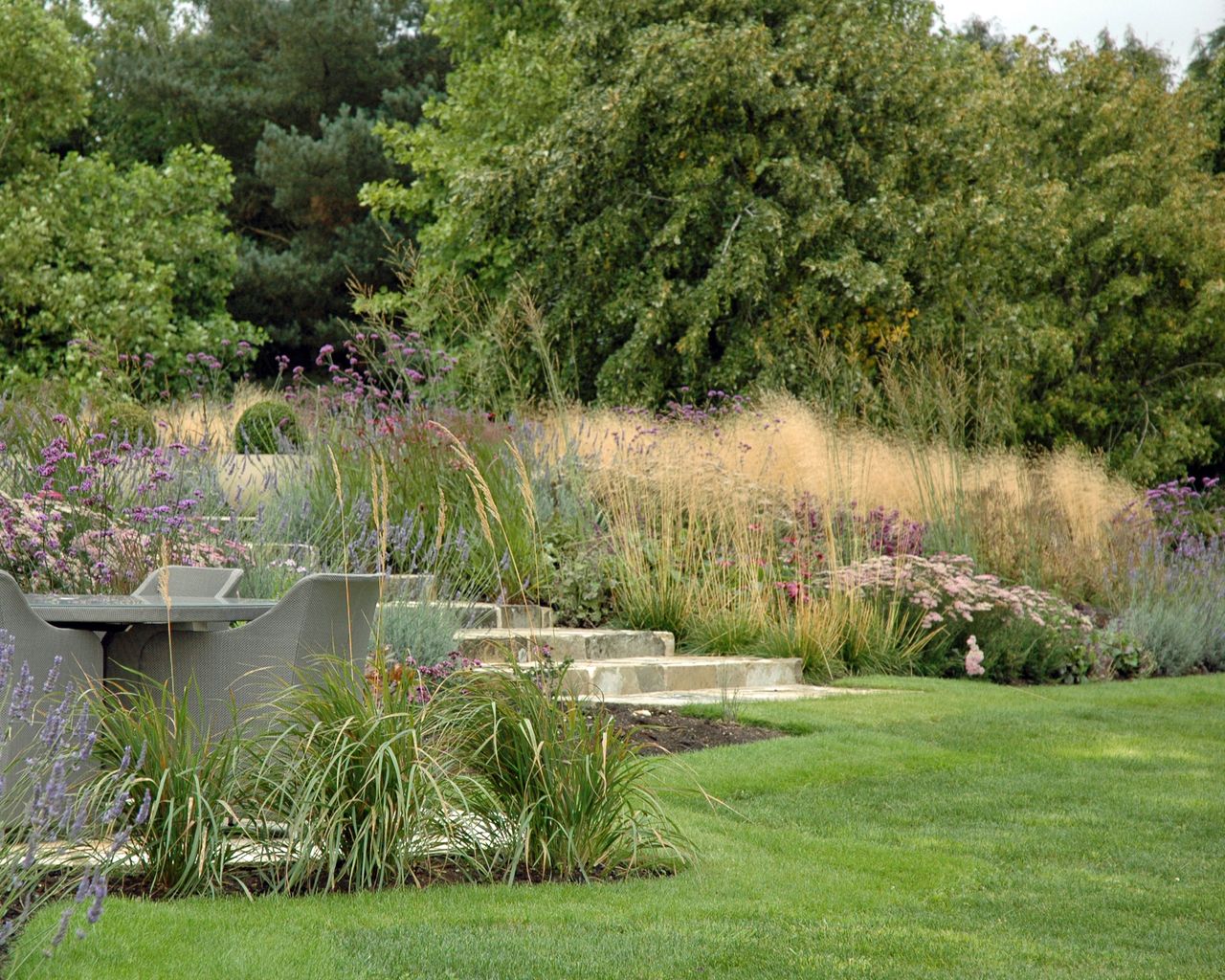 Bulbs and spring flowers to naturalize suggested by David Stevens:
Learn how to plant snowdrops
Crocus
Bluebells
Narcissus – although avoid the blousy variety, which would not look right – there are numerous varieties to choose from when you learn how to plant daffodils
Primroses
Hellebores
Forget-me-nots
Fritillaria