Winter garden design ideas for your home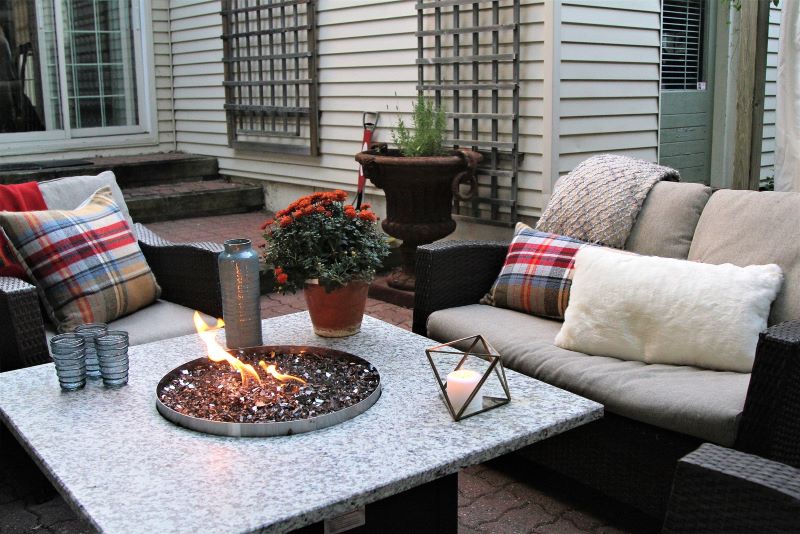 Although we wouldn't like to admit it, winter is coming, as fans of a certain TV show would say. Soon, the time will come for coats, sweaters and cozy vibes. But it definitely will be difficult to let go of summer. We are going to try and capture every moment we can spend outdoors until the snow falls. If you live in a house with a large patio or backyard, than you are lucky. And we are here to tell you that there are several ways in which you can turn your backyard into a winter friendly place. So, here are a few winter garden design ideas you should definitely try if you want to be able to spend more time outside even after the temperatures drop!
Invest in furniture you can use year round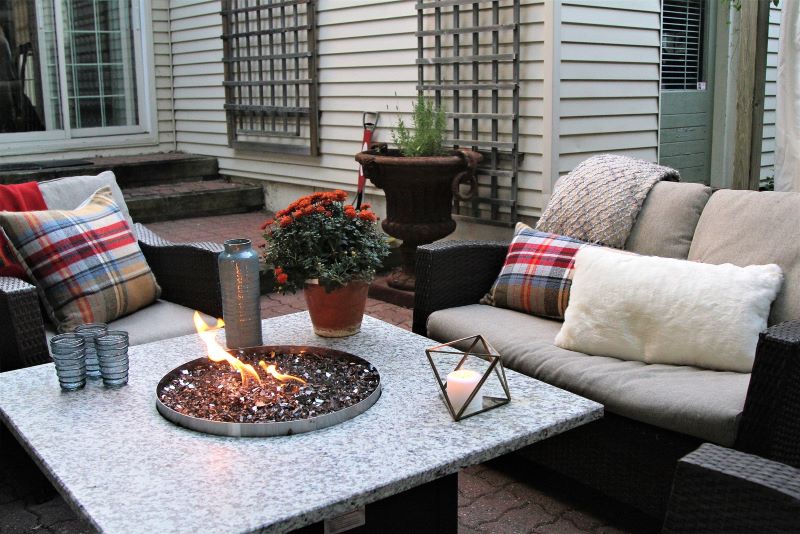 ---
Invest in waterproof garden furniture
Having good garden furniture is an important investment. Especially, if you are planning on keeping them outside all year long. They need to be waterproof so as to be able to whitstand rain, snow and cold temperatures. In order to prepare them for the winter months, all you need is nice, cozy cushions, throw pillows and, of course, cozy blankets. Covering your furniture in warm textiles will make sitting in them way better and cozier in the cold weather.
Having an enclosed patio is always a plus
Enclosed patio – winter garden design ideas
Having an enclosed patio is always a plus. You can hide from the cold weather, but still feel like you are outside. You can create a whole lounge area if you have enough space or simply have a nice lounge chair where you can sit back, relax with a glass of wine and a nice book after a long day. The good news is that, nowadays, there are actually ways to enclose your patio, but be able to retract all the enclosures and leave it open for the summer. You can even install a retractable roof in case you want to collect some vitamin D.
Fire pits bring so much cozy vibes to your backyard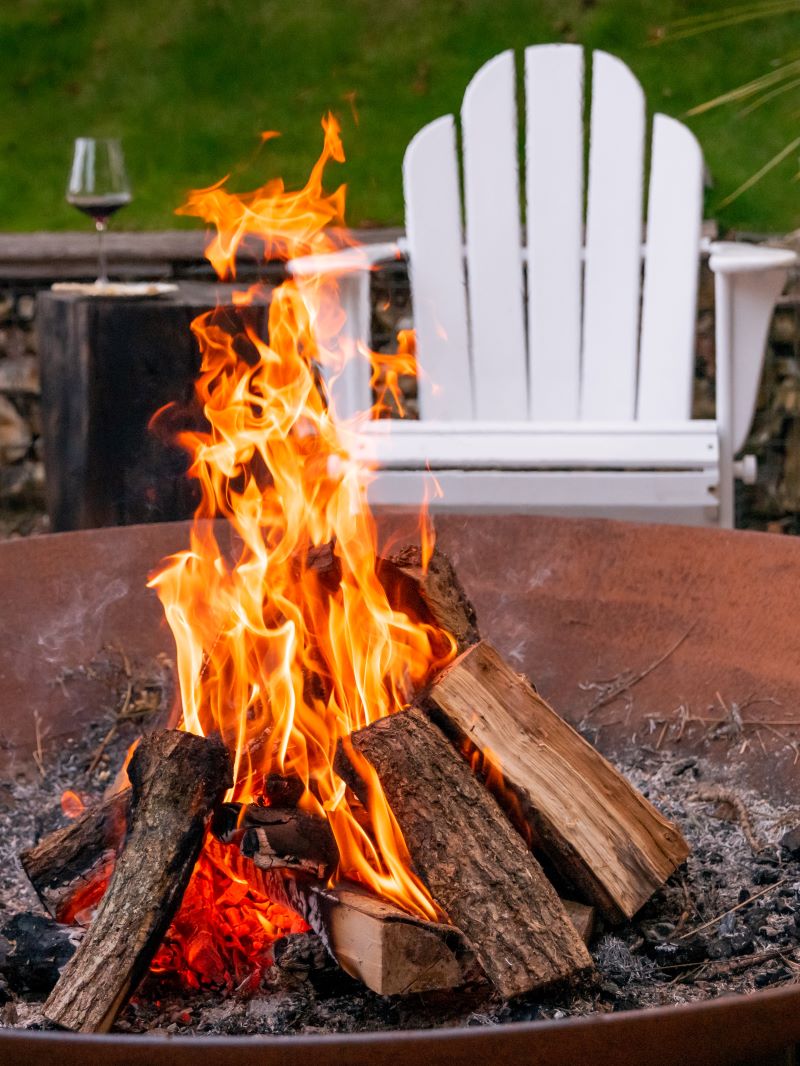 Install a fire pit
If you are unable to enclose your patio, but still want to find a way to be able to sit outside and relax, then this is the next best thing. A fire pit creates a cozy environment and nothing can keep you as warm as fire can. You can either buy a fire pit or you can even experiment and make your own fire pit. Either way, sitting next to the fire, wrapped in a cozy blanket is probably the best feeling in the world.
Or you can use an outdoor electrical heater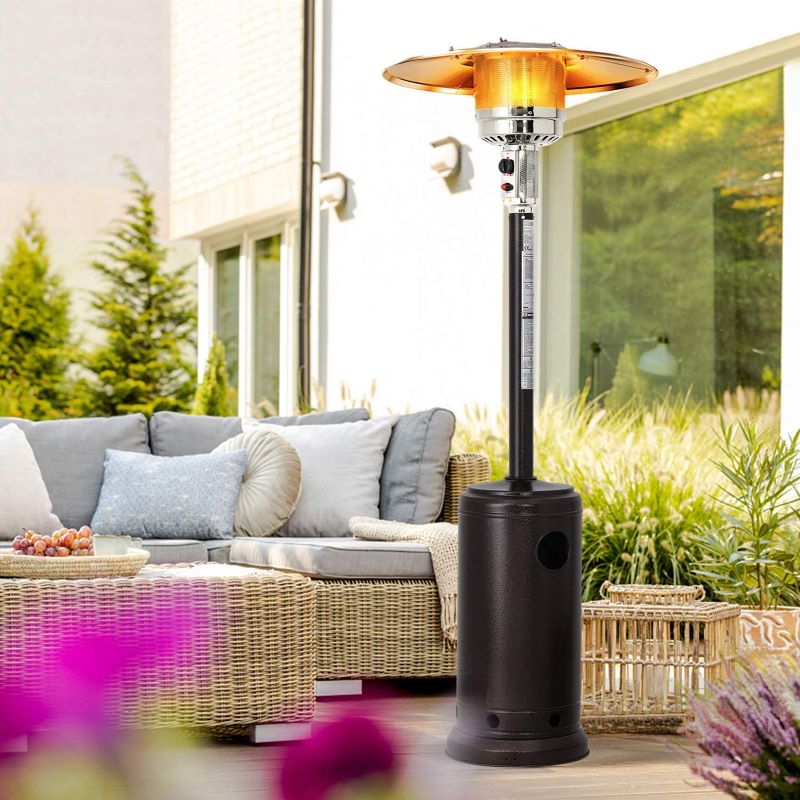 ---
Get an outdoor electrical heater
If you don't really want to deal with fire and are looking for an easier way to keep yourself warm outside even in the lowest temperatures, than an outdoor electrical heater is just the thing you need. You can buy them from pretty much everywhere, they vary in sizes and shapes, so you can use them even in the smallest spaces. Trust us, it is a good investment to make.
Create a cozy mood with some fairy lights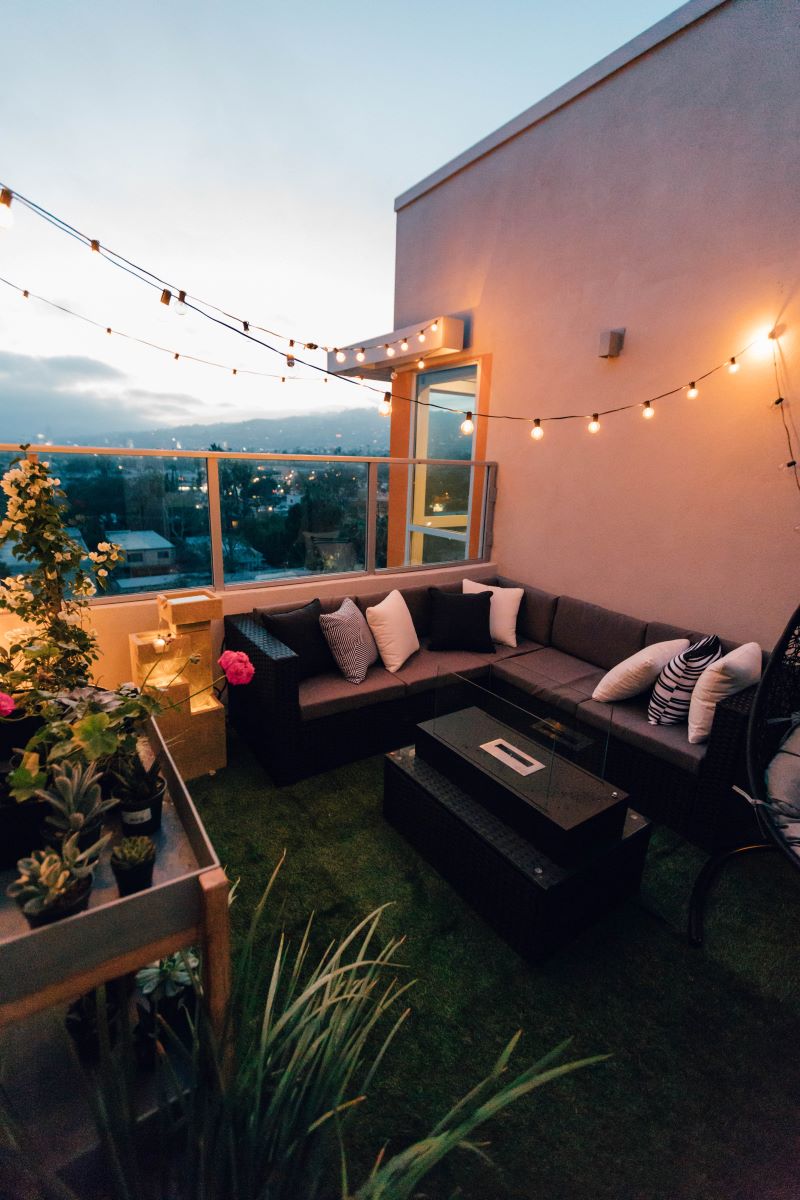 Set the mood with some lighting
People often underestimate lighting, but it is actually the one thing that can create the whole ambiance of any space. That is why, you shouldn't be afraid to experiment with different lights. What's important is that you get ones with a warm light. So, whether you choose strings of fairy lights or lanterns, your backyard will definitely look better than ever. Although fire can create a really warm and cozy light, you can always add a few lanterns around it, so that your backyard is illuminated.